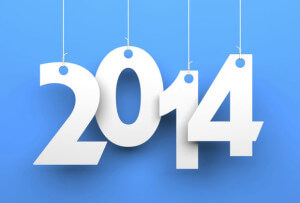 You would think with me being a self improvement author, that I'd be all about New Year's Resolutions.
But honestly… I'm not all that into them.
Goal setting is something I highly recommend doing on a consistent basis in order to continue to grow yourself, but to set a few random goals once a year just because that's what everyone else does… was always a bit silly to me.
Instead, I like to use the turn of the New Year as a point to reflect what was accomplished in the previous year, and make adjustments based on what I'd like to accomplish in the next 12 months.
So let's check that out in 2013 for Academy Success, and discuss how 2014 will be even better.
Academy Success in 2013
2013 yielded some amazing improvements for you as an Academy Success subscriber.
Life Changing Resources
We Learned The Value of Time
We Developed a More Solid Mindset
We Improved Our Financial Habits
Academy Success in 2014
If you look at the mix of content that was released on Academy Success, one thing stands out.
While it's all very solid, it's only recently gotten to the point to where it can add up to helping you develop a personal change strategy, which was a content change I started implementing in the late summer of 2013.
In 2014, expect the content of Academy Success to increase in quality and become more sequentially strategic as more courses like Output Overdrive are developed to help you increase your life skill set.
You'll notice the new tagline at the top of the site, "Life skills you don't learn in school." That's what we'll be shooting for in 2014.
And as a quick hint to what I'm working on bringing you now, survey results and reader feedback has been geared towards personal finance, so look for more content tactics and strategies to help you save, grow, and manage your money in the coming months.
From me to you, I sincerely appreciate you as an Academy Success reader, and I'm looking very forward to helping you change your life in 2014 and beyond.
PS: Do this same exercise for yourself. What do you notice about what you accomplished in 2013, and how can you shift your actions to have a better year in 2014? Choose one specific thing and let me know by hitting reply. I'll read every email personally.