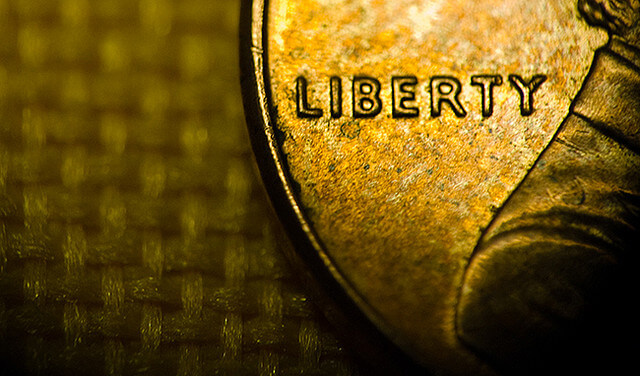 I could easily pull a page out of every other financial blog out there, and toss you up a big list of 72 ways to make yourself rich, but while those articles get a lot of buzz, they're just too complicated and shallow, and rarely help you think differently about the way you live your life.
As you likely already know, I'm not here to pull in billions of pageviews. I'm here to help you behave successfully, and make real tangible changes happen in your life.
So as I start to gear the content of Academy Success more towards helping you improve your personal finances this year, I want to make sure I make it simple on you. Because simplicity is going to make change much easier.
In fact, in 2006, Harvard University did an analysis of 129 different studies related to behavioral change. They found that the behavioral changes that were the most effective were those that were simple for the subjects to understand and implement into their lives.
So to that tune, I've combed through dozens of financial lessons I've learned in my life through various methods – those that have helped me do things like:
Pay off tens of thousands of dollars of (necessary) debt
Buy my dream house before I turned 30
Accumulate a six figure net worth several times over
Set myself up for a cushy retirement on a tropical island of my choice (ok maybe I won't own an island, but you get the idea).
I don't tell you these things to brag. I tell you these things to get you to realize that this behavioral psychology stuff that I continuously preach works for everything, including money.
In analyzing the lessons I've learned, I've been able to narrow financial success down to three main themes, each which builds on the previous.
If you follow these themes in your financial life, you'll breathe a lot easier when considering your financial future, and maybe you can dream of buying an island one day as well 🙂
Always Make More Money Than You Spend
This should go without saying – make more money than you spend. It sounds so simple.
But the consumption based society we live in is not conducive at all to helping you establish a positive cash flow situation.
It's actually set up to get you to spend money blindly – e.g. can anyone tell me why Valentine's Day is a holiday? Yet we still spend hundreds of dollars per couple on it per year.
(Read: Slap Convention to Net You Two Vacations)
Houses are larger than they have ever been
Over 35% of households have more than two vehicles
Mobile phone and cable bills are in the hundreds of dollars per month
Fuel costs are once again nearing an all time high
Our standard of living is increasing at an alarming rate.
In fact, according to Forbes, nearly 65% of Americans fail to save any money after paying their bills. And many are going further and further in debt every month.
I don't have to break out a calculator to tell you that this is a recipe for financial disaster, especially if this is the behavior you exhibit from early on in your lifetime.
In order to become rich at any point in your life, you quite simply have to make more money than you pay out in bills and other expenses. Or to put it another way, you have a continuous positive cash flow.
(Read: Four Ways to Increase Your Income)
The easiest way to accomplish this is to think about 15% (or more) of your take home income as "hands off." You save and invest this chunk of money, and you use the rest to pay your bills.
If you're wondering what you're going to do with this money, you'll find out in a few paragraphs. For now, just keep this image in your head and keep your pants on.
This brings us to the next point, which is very closely related.
Pay Yourself First
So let's say you do manage to get yourself into a positive cash flow situation. You're making more money than you're spending. That's awesome.
Now I want you to make certain you establish the habit of "paying yourself first."
Paying yourself first means before you do anything with your money each time you get paid – whether you have a steady income or a variable income – the first thing you do is take that 15% off the top.