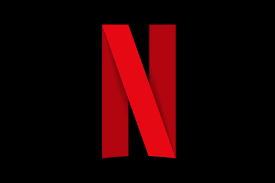 This is a little bit off topic from what I normally write about, but this Netflix situation is just too good to ignore for me. This one gets a bit long, but there's some good stuff in here, so I hope you'll stick around.
Leave Netflix Alone!!
When I first started writing this post I thought about making a Youtube video spoof of the "Leave Britney Alone" dude – but in a "Leave Netflix Alone" sort of manner.
Luckily for you I decided against it. Mostly because I couldn't find my guyliner.
Seriously though, before you call me a total moron for writing this post preaching about why I freaking love Netflix so much after they virtually slapped all of their customers across the face, let's get one thing straight about what I'm about to say.
Netflix has done some dumb shit lately… really.. dumb.. shit..
They've restructured their pricing plans, which nearly everyone saw as a 60% price increase, all but separated into two companies with the infamous Qwikster debacle, have taken nearly a 10% subscriber hit along with all of this, and their stock has lost more than 50% of its value – all while seemingly ignoring the voice of their customers.
How a company gets to the point where Netflix was this summer before all of this happens with a string of stuff like that happening is beyond me, but they did, and now this situation it is what it is, so to speak.
The storm has settled a little bit recently, and moreso with the announcement that the Qwikster deal isn't going down, but the fact still remains that many consumers are still outraged at Netflix and hold a very poor attitude towards them.
And that's what this post is about.
---
Now get an uninterrupted and unrestricted remote access to all your movies/videos and webisodes from any device(PC/android/iOS) on your high performance citrix vdi without missing your windows applications and data powered by one of the leading providers of QuickBooks Hosting – Apps4Rent.
---
I think in the wake of all of this bad PR, people lost sight of the ridiculously incredible value that Netflix offers. They followed the mob to rage on Facebook, 'Twitter, and around their office water cooler about how bad Netflix sucks, and forgot to take an emotionless rational look at the what the product offers – not only as a standalone entity, but versus the alternatives.
I'm not going to advocate any of the recent seemingly corporate sabotage, but what I do advocate heavily is the Netflix product. It's by far the most value adding subscription service I own – hands down – no questions asked. I often wonder why I pay 2x as much for Satellite Radio than I do for Netflix – Maybe I need to re-examine that…
Top 10 Reasons Why I Freaking Love Netflix
1.) Netflix costs 10% of what my Satellite bill costs (used to cost) – According to research, the average cable bill in America is $71 a month. Think about that. People are paying over 10 times a month what Netflix charges for their instant streaming services, for content that's not on demand, has commercials, most of the time isn't what you want to watch anyway, and the average consumer doesn't watch 90% of.Research shows people only watch 14 channels on average.
That's 14 channels of the "over 200 channels" that you get with your cable or satellite subscription.Granted you don't get live sports and a few of the "extras" that cable and satellite offer, but damn, for as much as I spend on lunch every day I'm pretty happy.
I actually ditched my Satellite TV service in favor of Netflix recently. I use rabbit ears to pick up local TV channels and ESPN3 to get sporting events. And the stuff I can't watch – Well I have friends who still pay for cable :), but I often wonder how long that will last.
2.) Netflix offers me CHOICES – Most people saw the DVD / Streaming pricing separation as a total negative. I agree to an extent. It was little annoying and poorly executed. But step back and look at the positives this change offers. Now you have a clear cut choice if you want the streaming package, and the streaming package only.
Before the price restructure (not price increase) in order to get streaming services you had to buy the DVD plan even if you didn't want it. It kinda stunk.
In order to get the streaming service now (which is far more valuable than the DVD service given that you don't have to wait a few days to get your new content) you don't have to buy the base DVD package if you don't want it. You actually save a few bucks a month if you ditch the DVD plan – which I find to be far less valuable.
Does cable or satellite offer you this choice? Nope.
Cable and satellite providers are essentially a government mandated oligopoly. They're held to certain standards that they just can't get out of. Even if they wanted to go rogue and offer you a la carte' channels… they can't. If you want a nice channel lineup you have to buy packages full of 40 bullshit channels you don't want, and just bend over and be stuck with a $100 bill for the 3 out of that package that you do watch.
You said it Cartman. Lame indeed.
3.) Netflix has no commercials – EVER – Being a huge advocate of productivity and time management (you wouldn't know it by this post) I really hate when something or someone wastes my time, which is exactly what most commercials do (some are still solid).
With Netflix, I don't even have to fast forward.
All of the commercials are pulled out for me automatically, just like if I owned the expensive as hell DVDs. Now you might say you can fast forward through anything you record on your DVR, but while you were conjuring up that argument, did you think about that fact that said DVR, which has a finite capacity and only records what you tell it to, costs you as much if not more than Netflix per month? And that's just if you have only one of them.
Some households pay up 5x what Netflix costs for their DVRs alone. Crazy!
Lastly, doesn't it bother you that you pay $100 a month for cable, yet you're still subjected to an average of 14 minutes of commercials in a 60 minute span? You're paying a shitload more to watch advertising. That kind of sucks – doesn't it?
4.) Netflix works on my PS3, Blu-Ray Player, Wii, Cell Phone, iPad, PC, Macbook, and Google TV, and just about every other media device I own or you could think of that has the technical capability to run it – I've got a lot of gadgets, and it's nice to have a content provider that caters to basically every single one of them, without a hitch. Even when I'm out on the road, if I want to catch a quick flick, I can pop open my iPad, cell phone, or laptop and fire up my Instant Queue baby – even with just 3G!
Maybe this is becoming a roast of Satellite and Cable TV, but it's a good comparison. Can you watch your cable on your phone, your iPad, your computer? Most likely not, and for those of you that have figured this out – you have my kudos. You're way ahead of most.
5.) Netflix allows simultaneous logins – I actually didn't know this until a few weeks ago while I was away at the Blueglass TPA conference. There isn't a single user restriction on Netflix. I've seen at least two people at the same time streaming from the same account, and for all I know it could be more.
Pretty awesome if you ask me. $8 a month Netflix family share plan across three houses anyone? 🙂
6.) Netflix has hundreds of TV shows, full seasons – In just the last few weeks I've discovered a few shows I never knew Netflix had, and it wasn't just one season. It was the entire series! Star Trek TNG anyone?
Call me a dork, but a voyage on the Enterprise helps me wind down at night, and I've got all 176 episodes at my disposal any time I want, anywhere I want.
This would have cost me $250 on DVD. It will take me nearly 3 years of paying for Netflix to equal that amount. Here's the proof if you don't believe me – Star Trek TNG: Complete Series
Last time I checked $8 < $250
For just that SINGLE show, my Netflix subscription is completely worth it and A LOT more. Obviously the neverending list of content goes on.
7.) Netflix technology learns what I like, and adapts to my tastes – Through the user rating system and tracking a history of what you watch, Netflix suggests movies and shows that it thinks I'll like. It gives me categories that are similar to my tastes, and even presents me with a Top 10 of what it thinks I'll really like, which is usually spot on.
The crazy thing about this is the star rating system. It predicts how many stars I will give something based on my past ratings. Usually it's only off by half a star or so at most. I really have to stop watching the obscure two star movies I sometimes run across. It's usually right on these ones as well.
That's some amazingly data-driven technology there, and something that only the big dogs of the tech world can ever hope to match – Amazon probably has the best shot.
8.) My Instant Queue Runneth Over – For those of you who don't know what an Instant Queue is, it's the list of movies you choose to watch at a later date in your instant streaming portal.
If you're browsing, see a movie or show that you'd like to be able to easily access and watch later, just two clicks and it's in your Instant Queue – ready to roll.
I've probably got 40+ shows in there waiting on me to watch them. It's awesome to be able to fire up Netflix and not have to look for anything. They're right there ready to go in my Instant Queue, and as far as I know… it's limitless.
9.) Netflix is focused on one thing, and one thing only – This is where I think Netflix has a huge competitive advantage, and even in the wake of the shitstorm they are in, it still shows with the recent additions of content and features.
Yes, Amazon, Wal-Mart, and Apple all have some pretty deep pockets, but there's one thing Netflix has that they don't.
Focus.
Netflix works all day, every day, on improving its ability to deliver its product to its customers. It's not selling books, socks, or pretty consumer electronics. It's completely focused on spreading its service, innovating its technology, and pushing the envelope of how we view movies and TV shows every day.
That's why my point number four from above rings so true. They've had the focus to develop relationships with all of the companies necessary to get their product on all of these devices. It's truly incredible when you really think about all the ways Netflix can be accessed.
10.) Premium Unedited Content – Some of my favorite shows to watch on Netflix aren't on normal TV, or even normal cable or satellite. They're on premium channels. For example, the entire Weeds series except for the most recent season is on instant streaming.
You've also got unrated content without bleeps and cut scenes, amazing documentaries you never even knew existed, stand-up routines from some of the biggest comedians on earth, TV shows and movies you watched when you were 11 (no matter your age), and on and on and on.
The content is seemingly neverending!
—
So with all that said, I know there will still be some naysayers out there and I'll probably get comments about the DVD service, and I'm a rational person so I understand where they're coming from. I say go right ahead.
The New Release Argument
I realize the above list is pretty heavily focused on the streaming service, and there's a reason for that. I use it a lot more than the DVD service. To be completely honest, I don't want to watch enough movies a month to warrant having both the DVD and streaming capabilities, so I ditched the DVD service with the price restructuring announcement. It made total sense to me and actually saved me money.
Thanks Netflix!
But seriously, for those who complain about the Netflix streaming service having a lack of good movies – I know what you really mean is a lack of New Releases, which is completely true – I get your argument.
But the thing to understand is this isn't in their business model right now. Complaining about this is like complaining about Target not selling Rolexes.
The fact is, Netflix has never based their streaming service around New Releases. This is how they keep their prices so low (yes, contrary to what the blogosphere has said lately, Netflix is still EXTREMELY cheap compared to competitors in terms of total value delivered dollar for dollar).
Unless they offer a new plan in the future, the types of content choices will probably stay pretty close to what it is now. I don't see that leap to New Releases going straight to the streaming service in their near future – although if they did do this, I'd certainly pay a few bucks more a month for that.
You can quote me on that Netflix. Just send me an email first 🙂
Think about what their competitors do for new releases for a minute. The business model is totally different. You've got Walmart's VUDU, Best Buy's Cinema Now, Amazon's VoD, Apple TV with iTunes, DirectTV, Dish, and Cable companies, Sony and Microsoft who have movies available on their Playstation Network and Xbox Live platforms, and the list goes on of a ton of different startups who are now offering streaming content, BUT…
Instead of having a low subscription prices where you get it all (except Amazon Prime), their movies are about $3 – $5 each, sometimes much more, and in some cases that's just a 24 hour rental. Maybe nice for the one movie a month type person, but for people who like to watch movies and blog a few nights a week 🙂 – these services are definitely not cost-effective, and definitely not convenient to use.
Additionally, these services are quite scattered. Amazon Prime is gaining ground to compete on the same playing field as Netflix, but it's not supported by very many devices. Essentially the only good way to view it is in a web browser – but they'll figure that out.
And that's when Netflix will get even better. Gotta love competition.
What Does the Future Hold for Netflix?
So all of that being said, how will Netflix evolve over the next six months or so? It's a good question to ask, especially being a Netflix subscriber myself (obviously).
De-Commission of Qwikster – Netflix has already announced that they'll be nixing the Qwikster service split-off and keeping Netflix DVD services under the Netflix brand, which is great. They finally listened to their customers, and I hope it's a trend that keeps continuing. I anticipate a much larger effort on their part to connect with and listen to their customers in any way possible.
I've already noticed this on their Facebook page. Activity has been soaring lately with positive user input.
Game Subscription Service – They also announced in this infamous PR blunder blog post, the Qwikster debacle – that they'll be offering games for Xbox 360, Wii, and PS3 video game systems.
The post says this will be a small upgrade charge, probably a few bucks more a month – which for any gamer – is well worth it given the cost of games these days is around $60 a pop. I'll gladly pay a few bucks a month to have any game I want at my disposal without a late fee. – Woot!

Facebook Integration – Netflix is already doing Facebook integration in Canada and Latin America, so I'm hoping this feature is coming soon to the US. For those of you who may be wondering why it hasn't already – there is apparently some confusing legislature in place that is holding up this process.
You can help to speed up this process by reading this post and joining the lobby effort for Congress to speed up the legislature that allows us the choice to integrate. A word of caution though – this post was made in the fallout of the price increase, etc. The comments are mostly garbage. Ignore those and help spread the word about this.
Help Bring Netflix Facebook Sharing to the US
If I had a crystal ball, I'd tell you exactly how the recovery for Netflix will go, and I'd invest my money accordingly :), but unfortunately I don't.
What I can tell you is I think they're definitely on the right track with nixing the Qwikster split off, and are making a noticeable effort to listen to their users far better.
Even though they lost about 10% of their subscriber base, I would say some of those folks will come crawling back after they see what other garbage is out there, and they'll definitely keep growing their user base beyond that. Even with these lingering sour feelings may exist for months or even years, the product is just too good to ignore.
If you're not a Netflix subscriber already you can Get a Free Netflix trial here. It saves me about $70 a month and the content is astronomically better. It can do the same for you too.