Whatever you think is holding you back, there is someone who has done what you want to do with less resources and more obstacles. – Tim Ferriss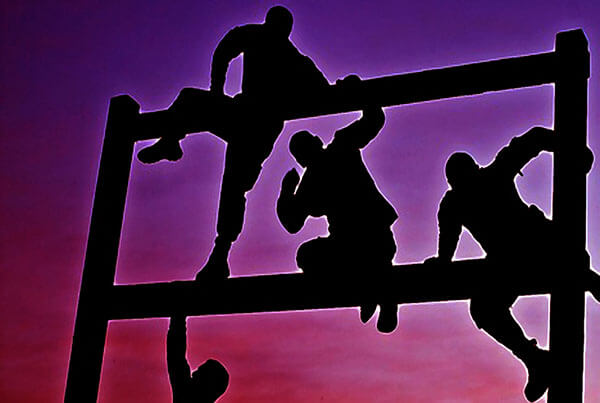 What if you could eliminate all of your excuses that are holding you back from accomplishing your goals – for good?
This doesn't require a ton of work. In fact, it requires very little work at all. As I channel my inner Derek Halpern, so check it…
What eliminating your excuses really comes down to is morphing your mindset towards what you believe you can achieve.
Flashback Time
Think back for a moment. What significant achievements have you made in your life?
Did you write a book, graduate college, start a business, land a kick ass job, deliver an awesome speech, complete a marathon, finish the Sunday crossword puzzle (hey those things are tough…)?
Whatever your achievement was, think of something that you knew you could achieve going into it.
Got it? Ok…
Now here's the kicker.
Think of why you knew you could achieve that goal.
Odds are you never really put much thought into that. But here's the thing…. You believed it!
That belief, that reason why you absolutely knew you could do it, is what allowed you to achieve that goal.
Did you have a lot of confidence in yourself in that area?
Were you following in someone's footsteps?
Did you get inspired by someone you resonated with?
This belief and inspiration is the differentiating factor between things you achieve, and things you don't.
For Example
When I set out to get my MBA, I never had any doubt at all. It was just a matter of time and work for me. It was almost a formality of my life.
It wasn't easy by any means, but I always believed in myself because I was inspired by my dad, and many others I had seen do the same thing before me.
But compare me to someone who may not have been surrounded by that inspiration their whole life, but with the same cognitive ability and desire… and getting an MBA to that person may seem completely out of reach and crazy.
But those inspiring forces are what allowed me to believe so highly – because I saw others like me, or even less talented than me achieving this goal.
That made it very real to me.
But something I wasn't always so sure about was writing my first book.
I always knew I could write and had a desire to one day write a book, but it was never actually real to me until I was in college, and started talking with other business owners who had done the same thing. Some of them with less talents than myself.
This is what made that goal more achievable to me, and ultimately gave me the belief that I could do it without a doubt.
To Eliminate Excuses, Find Your Inspiration
So where am I going with all of this…
Whatever you're looking to do, find someone who has done it before under similar circumstances, or ideally with even less ability.
That success story can act as massive inspiration for you. If someone less talented and gifted than yourself can do the same thing you're looking to do, there should be no doubt you can achieve it.
Take Kyle Maynard for example. This dude has no arms and no legs, yet still managed to climb Mt. Kilimanjaro without the aid of prosthetics.
Do you know how many able-bodied climbers probably shy away from that goal because of a lame excuse like a bad knee or something?
Now, It's Your Turn
You don't have to be special to achieve great things. You just have to find a way to believe in yourself and then put in the effort it takes.
So here's what I want you to do.
Pick a goal you'd like to achieve that you've been putting off.
Now search for a success story much like yourself, or with less ability than yourself that has achieved that goal. This success story will be your inspiration.
Talk to people in the industry. Go to conferences. Read books. Do Google searches. Just find your inspiration and use it to skyrocket your belief and to pull yourself towards that goal until you reach it.
If you can do that, you can eliminate all of your excuses… forever.
—
PS: My Bulletproof To Do Lists course is still on sale for just $7 as I write this post. I'll be releasing a new course soon (stay tuned), and this price is going to increase. Grab it at the low price while you have a chance here.