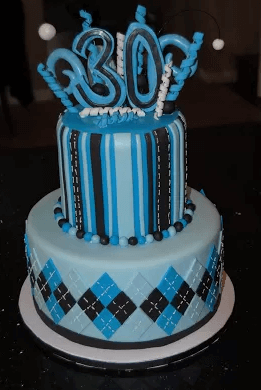 As I write this post, I just turned 30 years old last week, which naturally made me reflect on the last 30 years of my life as anyone who has just turned 30 does – well actually the last 25, because who remembers stuff until they're 5 anyway, right?
Either way, I got to thinking about the practices in my life that have chiseled and forged me into the person I am today, and there was one that really stood out.
Sure, I could make a big massive list post about everything that has helped me so far, and I still might do that, but for now, I want to share this one thing with you, and I really want you to take it to heart.
It's by far the number one thing that is responsible for where I sit in my life, which is obviously in a jet of my own (yea, not really).
There's this single word that I use to define this practice. A word that is usually used to simply join two sentences and thoughts together.
But I want to use it to define my success, and hopefully your future success as well.
That word is… AND
The AND Method of High Achievers
The single action I can most relate to my success is always doing something extra.
I was never a person to just come home after my daily activities and just sit around doing nothing.
Throughout my life when I got that age-old question, "So, what do you do?" – It was always followed by multiple things, with at least one AND in there.
I've always been into something extra. I couldn't even begin to count the number of small (or sometimes large) obsessions I've had in my life that turned into marketable skills.
Stuff like how to:
Build websites
Work on computers
Edit photos
Create graphics
Manage others effetictively
Utilize social influence
Negotiate effectively
Launch a product
Basic Spanish
Stock trading
Leverage the Internet to drive traffic
Write and publish a book
Play blackjack
Design landscaping
Build muscle
Burn fat
Plus a plethora of other different skills I've picked up over the years.
I've always had an AND in my life.
Maybe I've been a little fortunate because a lot of my ANDs were focused on web technology and personal finance, and that's where I've had a lot of my success – but I had a pretty good feeling from early on when I started learning all of it that it was going to work out pretty well for me.
And that's what I want you to focus on. Not just having an AND, but thinking strategically about your AND, and how it can bring you personal growth and future success.
It's never too late to start.
Focus Your AND
What are the things that interest you, that you just find yourself doing out of fun – that you could turn into marketable and valuable skills?
Take my wife for example. She LOVES houses, and she's naturally very organized, people-oriented, and on top of things.
She looks at houses on the side of the road for fun. Open houses are like going to a football game for her. She can take a blank slate with no potential to anyone else and turn it into a gem that generates tens of thousands in profit. I've seen it before with my own eyes, twice.
Well what does that say to you that her AND might amount to? I'll let you figure that one out for yourself.
My point is, we all have things we need to do throughout the day. Ninety percent of the people who read Academy Success (and in the world for that matter) work in the 9-5 realm, and are looking to make a few extra bucks on the side.
It's when we do those extra things on the side that are valuable skills when we can really start to achieve significant progress.
Your Calls to Action
I first want you to get in the mindset of always having an AND that you're developing, then I want you to think strategically about that AND. Will it be a marketable skill some day? When people ask you, "So what do you do?" – Will you be able to tell them what your AND is with pride and confidence?
If not, you might consider what that AND is, and focus your time on something that may bring more value to your life.
If you find yourself getting into a rut of not having an AND, think back to this post and think about how valuable an AND can be to your future success.
Make sense?
Now, let me know in the comments what some of your ANDs are, or have been in your life, and which one(s) you think may be the ticket to your future success.
I'd love to hear what you're working on and how you may turn those skills into a profitable or highly enjoyable endeavor for yourself in the future.