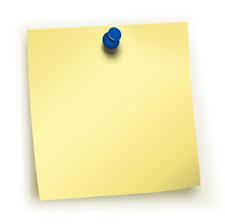 Awesome freeze frame, right? Gotta get better at that.
Anyway – The Sticky Note Technique is a very simple, yet extremely powerful technique to improve your day to day productivity.
This solves many common problems with to-do lists such as feeling overwhelmed, listing unimportant tasks, not getting everything done, and more.
With this one simple technique, you'll not only increase what you get done, but you'll also increase the effectiveness of the things you get done on your overall goals.
Sounds awesome right?
So before I tell you all about it, I want to cover one of the basics of to-do lists.
Tasks, not Projects
A lot of people have problems with listing high level project related items on their to-do lists. This is a productivity sin.
Why?
Because a to-do list is meant to be very specific and action-oriented. It's meant to get down to the exact thing you need to do to make progress on your goal.
For example:
"Work on web traffic report" vs. "Add traffic data, and create charts for web traffic report"
Do you see the difference? The first is general, unfocused, and high level. It doesn't get down to what you actually need to get done. This introduces uncertainty into the equation and does not allow you to easily focus on a specific end result.
This means you're much more likely not to get that task finished. Often times, this is what causes an item on your list to carry over from day to day, or not get done at all. It's not that it isn't important to you. You just haven't worded that item well enough to equip yourself to easily get it done.
A simple semantic change by outlining the specific task(s) you need to accomplish makes all the difference in the world.
Make sure you are breaking your tasks down enough as well. Tasks on your to do list shouldn't take you more than a couple of hours each. If they do, you haven't broken things down enough.
This is how I want you to focus on creating the items on your to-do list. Implement this into your list creation routine from now on.
The Sticky Note Technique – Explained
Ok – Now that you know a couple of the basics of daily to-do lists, let me introduce you to what I call, "The Sticky Note Technique."
Obviously, to use this technique, you'll need a regular sized sticky note – the kind that is about the size of the palm of your hand.
Before you call me a nut for recommending against technology for your output, just hear me out. There are a lot of pitfalls to using technology for to-do lists. In fact, you'll probably discover many of them within this article.
So, that being said, how do you get started with The Sticky Note Technique?
You guessed it.
Create your daily to-do list on this sticky note!
I could end this article right there and you'd still be more productive, but I'm not going to just tell you something without explaining why it works.