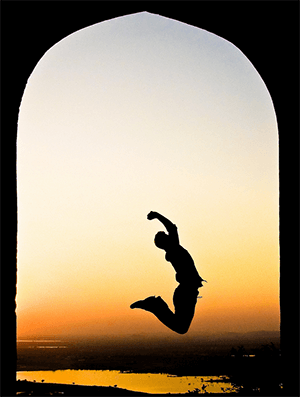 Ask anyone if they have a desire for financial freedom in their life.
The overwhelming answer will be yes, because answering no to that question… well, basically means you have a desire to be poor, right?
But there's often a big disconnect between what people say, and what they actually do.
According to the Employee Benefit Research Institute, 44% of people either plan to postpone their retirement past 65, or never retire at all, meaning they'll be somehow employed up until the day they die.
Um – to hell with that… Working until the day you die?
Like, really?! Are you serious!?
Ok Cody, breathe, breathe…
But sadly, it's true.
Multiple Generations of Spenders
The reason? Because they feel they can't save enough.
Yet, at the same time, according to Bloomberg, consumer spending is the highest it's been since the 2009 crash, and shows no signs of declining.
So here's my question.
What would that 44% of the population answer about wanting financial freedom? I can almost guarantee you they would say yes.
But again, there's that disconnect between beliefs.
In psychology, this is referred to as cognitive dissonance and can be a major cause of stress and difficulty with making decisions (two things that stop people from taking action).
That's why I want this idea of financial freedom to be totally clear to you. So your behavior can match your desires.
So you can behave successfully.
What Does Financial Freedom Mean To You?
I want you to really think about this, and what you need to do in order to achieve it.
Does it mean being able to buy anything you want without repercussions?
Does it mean not having to worry about money in your retirement years?
Does it mean being able to buy your friends a round of drinks without feeling super guilty over the bill?
Does it mean being able to take care of your family without stress?
It's different for everyone.
But at the same time, it's important to identify what basic financial freedom means to you.
Why?
Because like the 44% from above, if you truly do wish to live a life of financial freedom someday, you might be jeopardizing that desire with your spending habits, or other behaviors in your life that are not consistent with that goal.
Personally, I'd love to get to a point to where I could not have to worry about budgeting ever again.
There's nothing I enjoy less than nitpicking over my spending.
But I would also be satisfied enough if I was able to retire early (55-ish) with enough money to live comfortably on for the rest of my life without working.
Some might call that an aggressive goal, but if you don't set goals, you'll never reach them.
I'd like to have my house paid off well before I retire
I'd like to be able to travel the world multiple times per year
I'd like to be able to buy things I want and need without worrying about them
I'd like to be able to take care of my family
And I'd like to be able to leave money to my loved ones when I my time is done
Most of all, I want to live free of the stress and worry of having enough money to live comfortably.
That's what financial freedom means to me, but it's not the same for everyone.
Find Your Picture of Financial Freedom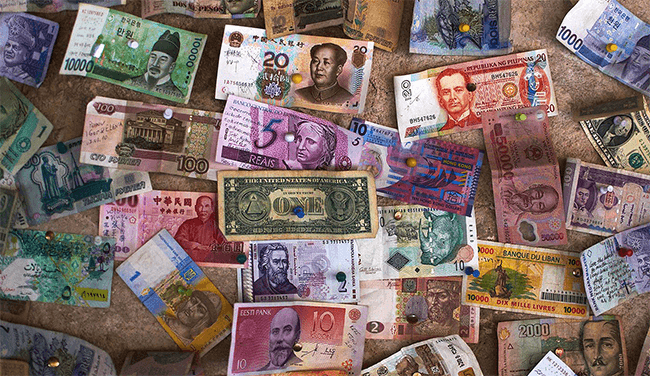 What those 44% of people from above failed to do was make the necessary adjustments in their lifestyles to achieve the financial freedom they desire.
They either never took the time to plan, they thought they would strike it rich somehow, or they thought they could keep putting it off until later.
And they kept on spending. I don't want you to make the same mistake.
The fact is, very few people ever come into large amounts of money at once.
As the great Warren Buffet, arguably the greatest investor who has ever lived, says – "Someone is sitting in the shade today because someone planted a tree a long time ago."
Money grows over time, as long as you let it.
The point in all of this is – I don't want you to deny yourself life's pleasures, but I also want you to be aware that if you do have a picture of financial freedom in mind, it has to start now.
If you wait until it's too late, you may be one of those 44% who is working until they die.
Your Actions
I want you to sit back, and take a few moments to think about what financial freedom means to you.
Picture the situation in your head, and think about what you're going to need to do to get there.
Do you need a higher salary?
Do you need to become more educated?
Do you need to get control of your spending?
Do you need to start a side business?
Do you need to learn about investing?
And don't worry if you can't figure it all out.
Success isn't about a taking huge leaps. It's about taking baby steps until you've achieved your desires.
You don't have to have everything completely planned out right now. Just figure out enough to get you started, and point yourself down that road.