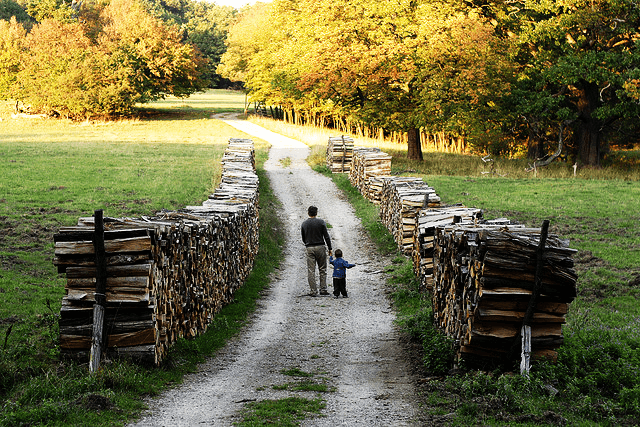 One of the things my dad taught me from an early age was to always be prepared for the events the future might bring, especially from a financial standpoint.
My dad was also my biggest inspiration to get my MBA and to continue to better myself well into adulthood (which is one of the reasons Academy Success exists today).
He has been one of my biggest influences in my financial life as well.
But even as I learned these lessons, I never really knew the importance of being prepared until I experienced why one should do so first hand.
There was no better way I could learn this lesson than what happened in my life in 2008.
Let's rewind and take a visit to my slightly younger self (with slightly more hair).
Rewind to 2008
It was a gloomy Tuesday – one of those days that just makes you want to stay inside under the blankets, and I had just rolled in to my home office away from home.
At the time, my brother and I were running a small business of our own doing IT consulting for companies with TCP/IP networks.
I was in a bit of a bad mood that day, because I had been thinking a lot about my future at the company, or lack thereof, as things were looking.
At first it was kind of awesome, and I wouldn't trade the experience for anything.
We helped businesses such as web hosting companies, data centers, and any other company that ran a slightly complex network with their infrastructure.
I handled the business, while my brother handled the tech. We made a really good duo, and I got to apply my knowledge from business school in a real-world environment.
Throughout the first two years of the business (we started when I was about 21), we grew it from nothing, to about $300,000 in annual revenue. We had a home office, and no debt, so our overhead was really low.
That meant a very large chunk of what we brought in was pure profit.
It wasn't Silicon Valley money or anything, but we were doing well for ourselves as young twenty-somethings in the Midwest.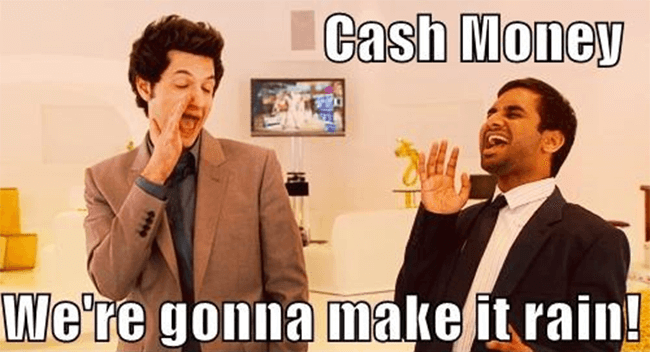 But midway through 2008, a few years into the business, things started to change.
For some reason, all I could think of that day was how unsatisfied I was with the work I was doing.
It was cool to help people out, but at the end of the day, I never felt like I did anything that mattered all that much.
We rarely ever got to meet our clients, and often were only called when something went wrong. It was somewhat of a thankless endeavor, and it started to weigh on both of us.
To that point, it was just the money that kept me going. I was certainly fond of making it rain.
On top of that, the demands on my brother from an availability standpoint (we offered 24/7 support) were weighing on him pretty heavily, and it became more and more apparent throughout that day that this was probably not going to work out long term.
So there I was thinking to myself:
I had essentially no "real-world experience" (according to recruiters) after college
I was in graduate school at the time, making regular tuition payments
I had a girlfriend (who is now my wife) for whom I really didn't want to be unemployed
And I had the growing expenses of a mid 20 year old dude who was trying to build a life
I was 24 and was feeling pretty insecure about my future.
And worst of all, it was looking more and more likely that I had to tell my brother that I no longer wanted to be his business partner.
It could have been worse, but at that point, I had no idea what I was going to do. I just knew that this wasn't going to work out, so I had to make a change.
A few weeks later I had the hardest conversation of my life. I told my brother I was throwing in the towel, and sold my shares of the company we had grown together over the past 4 years.
It was a tough day.
It almost broke me. I had a few moments of frustration which I don't care to describe. I even shed a few tears, which isn't something I often do.
A lot of people told me I was an idiot for giving up all of that freedom, but I'd do it all again if I had to, even considering what happened next.
The Financial Disaster of 2008, and Me Stuck in the Middle
So why am I telling you all of this?
Well because when you run a business and jump ship, you don't get unemployment or severance when you call it quits.
You're pretty much on your own.
When I ended up selling my shares of the company, I got a decent amount of money to live on for a while, but that still left me with a very small amount of incoming cash (I was making a few hundred a month with a side endeavor), and a definite negative cash flow (never a good thing).
I also had to pay taxes on all of that.
But fortunately, I am my father's son.
A couple of years prior to that I had started a savings account.
Something my dad always told me was:
And I'm glad I did too, because I ended up needing almost every bit of it within the next year.
The Bottom Falls Out

From that point, the stock market collapse continued right in the thick of my decision to exit. It couldn't have come at a worse time for me, because for the first time in my adult life, I had very little income, was stuck in a rut, and I needed to get a "real job."
For the next several months, the job markets were horrendous. There were barely any open positions, much less interviews.
From there, I did my best to minimize my expenses, scrape together cash from odd and side jobs, and attempt to not blow through my entire savings account (I eventually wanted to buy a house).
I'm not going to lie. It was really hard, but I'm glad I did things the way I did.
When You Get Knocked Down… Find a Way to Get Back Up
Without getting too far into the rest of the details, almost a year passed as I struggled to maintain my mental stability, work on my MBA, find a job that I wouldn't hate, and get my life together.
I even considered starting another business, but decided to against that for more stable pastures.
It was a tough road that I didn't know where it was going, but I did my best to think positively, and maintain my faith that everything would work out.
Then, after what seemed to be 10 years to get in with a good company, I finally caught a break.
Some of the side work I had been doing involved digital marketing, which was growing incredibly quickly at that point, and I knew a lot about.
Fortunately, with that experience (all from extra side work I was doing to stay afloat), I ended up landing a professional position doing digital marketing for a small HR consulting firm here in Louisville.
It paid very little, but I was absolutely thrilled to do it, because that was all I needed to get back on my feet.
From there, I put my nose to the grindstone, helped to grow that company significantly, finished my MBA, and eventually moved to a larger company to the project manager position I hold today, over two years after my decision to exit my first company.
It was a long road, but I made it, and I have my preparation to thank in large part.
I ended up not blowing through all of my savings, but I did go through about half of it.
The Financial Lessons In All of This
So here's why all of this matters to your financial situation.
When I was saving that 6 months worth of expenses, I had no idea what the future was going to bring. A lot of people refuse to save money because they don't have a plan of what to do with it.
At that time, I was saving for no other reason than to be prepared for the unexpected events of the future (the house was a super distant goal).
If you really need a plan to motivate you to save your money, expect the unexpected, and plan for it.
Life isn't always going to be the same as it is right now.
Your income will change
Your expenses will change
Your life situation will change
Things will happen that you do not see coming
I also didn't try to maintain a lifestyle which I couldn't with no income.
I cut back on almost every luxury I could. By earning a little bit of extra side income, doing odd jobs, and scrounging together other sources of income, I was able to diversify my income streams somewhat and was able to keep a good amount of my savings intact.
I was also able to defer my current tuition payments with low interest student loans (paid for shortly after landing my next position).
Many people, when they go through a financial hardship, go broke trying to keep their expensive cars, huge houses, and other luxuries that they don't want to give up.
I once got an email from a guy telling me he burned through his entire 401k at age 45 trying to maintain his lifestyle after a job loss, and didn't know what to do for his future.
It broke my heart to hear, and I tried to help him as best I could, but the fact is that he wasn't prepared for that to happen to him, and it cost him dearly.
Instead, behave like the financially successful that have come before you.
Control Your Lifestyle. Don't Let Your Lifestyle Control You
Living a nice lifestyle is awesome. I'm not telling you not to.
If you can operate with a cash flow surplus after savings, retirement contributions, and normal expenses, there's no reason you shouldn't.
But…
Go into hiding if you must. Otherwise you'll blow through your savings in a matter of months.
If I hadn't done these two things, I very well could have been:
Borrowing money from family members (never a good idea)
Moving back in with my parents (which would have meant I likely wouldn't have found the job I did)
Taking out credit cards to pay my bills (high interest debt is the worst kind, because it snowballs)
Dipping into my IRA if not burning through it altogether, which has generated thousands of dollars since then, and will generate millions in my lifetime.
And who knows what else to stay afloat.
If it hadn't been for these lessons and a few others I learned along the way, I can guarantee my financial situation would be a lot different than it is now.
I'm blessed with being a long-term thinker, so throughout all of this I had my future in mind. I knew if I blew through everything I had, it could set me back 10+ years of getting out of debt, etc.
And I could develop some horrible financial habits along the way.
Sadly this happens a lot.
Don't let that happen to you.
Now, It's Your Turn
So what I want you to do now is think about your current financial situation and ask yourself a few questions:
If you lost your job tomorrow, could you live on your cash savings (not retirement savings) for a period of 6 months or more without going 100% broke?
If you run into a financial emergency (car repairs, home repairs, medical bills), could you afford it without putting it on a credit card?
What luxuries and expenses could you eliminate if you had to, in order to minimize your expenses and keep your financial future intact?
What side jobs and odd jobs could you do in order to bring in additional income to lessen the financial impact of a bad financial situation?
What material possessions with significant value might you be able to sell if you really need to cash to make ends meet?
And lastly, if these things do happen, is a few months of short term discomfort while you get back on your feet worth potentially destroying your entire financial future?
Likely not.
I truly hope you never get into a situation like I was, but it's likely at some point in your life that you will go through some sort of financial hardship.
I just want you to be prepared when it comes. That's my goal with this post.
So, like my dad taught me – always be prepared, because when you are, you can rest a whole lot easier knowing that whatever happens, you're going to be ok too.