I've written about my side business building WordPress websites a few times in the last year. A huge part of this business is my modern home office, complete with three monitors, an actuated stand-up / sit-down desk, excellent Internet connectivity, and all the gear needed for highly productive remote work.
While I don't always work in my home office, it's a great place to go and focus when I need to get some serious work done. I also work remotely with my day job quite a bit, so my home office is a must to be a productive and welcoming environment for that.
Personally, I'm a firm believer that the workforce will continue to shift more towards the home office model. Many employers even offer full-time remote positions, so the modern home office is becoming a staple in many homes these days.
Today my friend Hannah Tay joins us to share here seven tips for building a modern home office space. Take it away Hannah.
Ideas for Your Modern Home Office
Decorating any part of your house can be a gratifying experience. However, many of us tend to often go overboard with our designing and decorations which can ruin the entire outlook of the place. To prevent this problem from occurring, we need to make sure that we decorate each place according to its vibe.
Your modern home office is no exception to this rule. It might be one of the most challenging places to decorate. If you do too little, it'll be too bland; if you do too much, it will lose the office feeling and look more like a party room.
So, to help you out with this office décor dilemma, here are some of our most fashion-forward ideas:
The Perfect Color Scheme
When you start of decorating a room, the very first thing you consider is the color scheme. The color scheme for your office can be simple and sleek, or you can add a pop of color and still make it look professional.
One of our favorite color schemes for an office is a monochrome one. A monochrome color scheme does not necessarily mean you make everything white (though that is not a bad idea either!), it can be any color. The most appropriate colors, other than white, will be pastel colors like blue and lavender, or mint green.
You can even create a contrast between the walls and the furniture. Make the primary color the most dominant color and paint it on the walls and the carpet. Then, add a secondary contrasting color as well. A perfect example of this combination is white as the primary color and royal blue as the secondary color.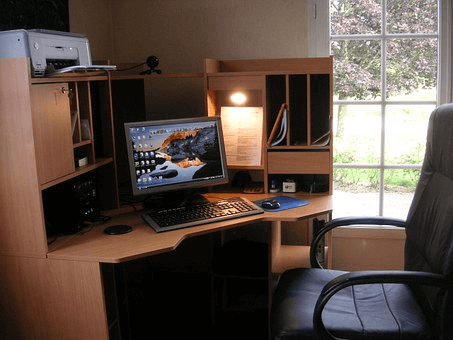 Fully Ergonomic Chair
One of the key components of your office space is a good office chair. An office space feels barren and incomplete without a good office chair. You need to ensure your maximum comfort by making sure that the chair is as ergonomic as possible. You don't necessarily have to buy the most expensive chair out there.
For starters, a good ergonomic chair has to be extremely adjustable to support each unique individual – the armrests, headrest, even lumbar support must be adjustable. There are numerous options out there. We recently used and love the ErgoTune – a reasonably priced ergonomic chair from from this Singapore company.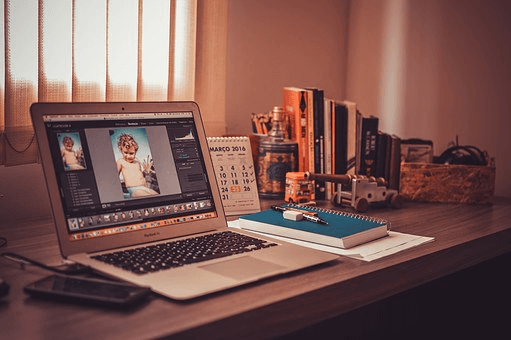 No Clutter
Good, clean office space is always free of clutter. Make sure you have an appropriate space for all your office items, including stationery, books, and electronic devices so that they do not take over all the space on your table and look unsightly.
One of the best ways to organize your desk is by getting a desk organizer. A desk organizer looks very fashionable for office space as well, and it is super convenient too. When you are done using a file or an item of stationery, you can extend your hand and put it back on the desk organizer. If you have to look for something, on the other hand, you no longer will have to fumble around for it.
Ample Storage
Another fantastic way to reduce clutter in your office and make it appealing to the eyes is by adding a lot of storage space. You can put up sleek cabinets, shelves, and drawers. Anything that you believe will not look good out in the open in your office, you can put in one of your storage spaces.
Other than that, it becomes very easy to clean up after yourself when you place proper places to put everything in. It always helps to label places with their particular items of storage too.
Sleek Furniture
Heavy furniture in offices is a thing of the past. Nowadays, people want everything to be minimalistic, and sleek. So make sure you don't get yourself a bulky desk or large sofas. It is best if you don't try to add too much furniture at all since a minimalistic approach to your rooms and offices spaces is trendy these days.
Good Lighting
Any place with a good sense of style these days has excellent lighting. Make sure your office space is not dim and dull. Add as many lights you need to. Ceiling lights are your best option since they offer an even distribution of light all over the room. You can also add lamps to add to the appeal of the office. Lights above places you want to showcase also add to the appeal of the area.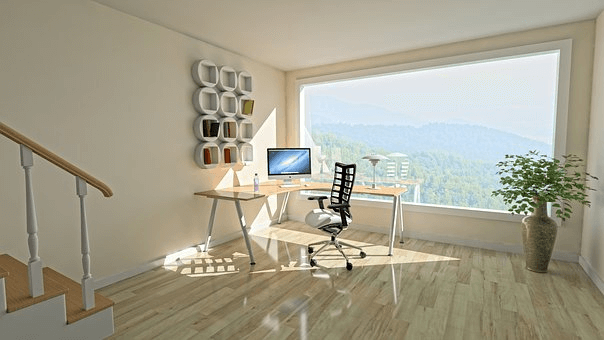 Tasteful décor
You can add simple decorations anywhere around the office to add to its appeal. For example, you can place small indoor plants anywhere around the windows or at the entrance. Indoor plants also help to liven up the place and keep it fresh. You can also hang framed artworks, plaques, and even certificates to give it a more attractive outlook.
—
About the Author:
Hannah is an interior designer by profession, and she knows all the ins and outs of using the right quality of the furniture and accessories for home decor and workplace. She is also a blogger who loves to write about the home and office maintenance tips and tricks. Read more about her posts at ergoedge.co.