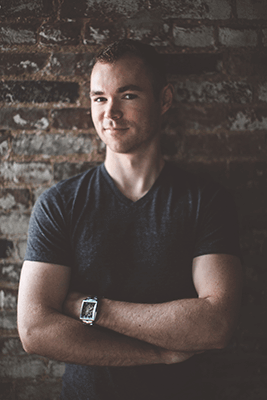 Until today, I haven't gone into great detail about the inner workings of my financial automation system that I yap about so much, not because I'm hiding it or anything, but just because it's a bit of a bear.
But I've been getting a lot of questions about how I pull it all off lately from a lot of eager readers – including my buddy Justin from Limitless365 who I just profiled in the previous post – so I've decided to pull back the curtains and reveal it all.
Here it is folks, in a glorious 4,400 word post.
Don't let any of this scare or overwhelm you. It's not all that complicated and can easily be done in pieces. In fact, I recommend doing just that. After reading this, I'll recommend which piece you should do first to get your own system going.
One of the most common questions I get is how I set it all up, so that's what I want to talk about in this training – the system I use, and the tools that drive it.
Before I go into this, I'll tell you that there are a massive amount of applications out there pitching financial automation. Some are good. Some aren't.
I'm always looking for new ways to handle things better, but I'm also not going to go out and use a certain new app if it does something my system already does well.
So if you don't see something on this list that you'd like to try out, don't think that because I didn't mention it that you shouldn't use it. There are many ways to automate your finances. This is just the way I do things – as requested.
The main goal is that you pay bills, save, and invest without lifting a finger, allowing you to focus your time in other more important areas of your life.
By the way, if you want to follow along with the checklists, pick up a copy of my Financial Automation Checklists Collection. It'll walk you through this process step-by-step. I do recommend you still read the article though. It's important to understand the "Why" behind the system and its parts.
Banking

Main Chase Bank Account
At the hub of my financial automation system is my Chase Checking account. This account has no fees associated with it unless I do something dumb, which as you'll see later, the system guards against.
Almost all of my income from all sources (other than what I set aside to run Academy Success) is direct deposited straight into the accounts I have here. The only reason I ever go to a bank is to get cash from the ATM, which is just as easy at a no fee drug store ATM.
Chase is also nationwide, so I can get money anywhere I need it. This isn't a must, but it's nice when I'm traveling.
This account has two primary purposes.
To be a distribution hub for money before it is deposited into other accounts.
To be the main account I pay all personal bills with, such as food, entertainment, gym expenses, clothing, subscription services, etc.
I have a series of transfers set up from this account to feed my savings accounts, investment accounts, retirement accounts, etc. What isn't deposited into those accounts is set aside for spending and paying every day expenses.