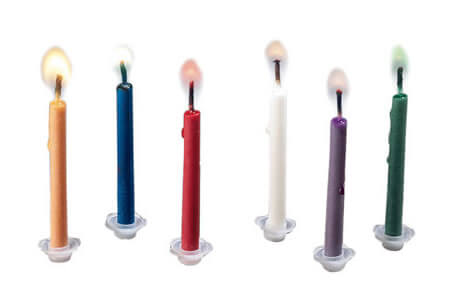 Success!
AS has been an official production for about six months now, with it truly being born in February 2012. Even though content dates back a bit further, February 2012 was the officially recognized "Go Live" date.
While AS is certainly not mainstream yet, it's come a long way in six short months for you, and there are some pretty cool things on the horizon as well. I'd like to thank each and every one of you who has emailed me with a question, commented on a post, liked a post on Facebook, or interacted in any other way.
You are the reason Academy Success exists, and you are the ones who will keep it alive.
To celebrate our success together, let's re-visit some of the things that have happened in these past six months, and take a dive into actual traffic levels – no curtain here. These are actual numbers.
Your Traffic Levels
As you can see, traffic started out pretty dismal in February of 2012, as any new site should. It was around the 300 page views per month mark, with internet crickets chirping in the non-existent archives.
But it's climbed steadily since then as we've added more subscribers and have begun to get a bit of exposure on social networks and content partner sites. AS is now around the 2,000 page views per month mark with rapid growth expected to come.
Here's the traffic graph from the past six months. See that nice little growth curve in there? That's you!
Usually the six month period is when a site starts to get a bit more love from search engines, as well as becomes established enough to be taken more seriously by content partners, so there should be good things ahead in the coming months leading up to the holiday season.
As far as future posts go, be on the lookout for some interesting content that plays on pop culture. Those should be a lot of fun 🙂
Until then, here are some of the top posts that attributed to traffic levels over the past six months. Each of these is around the 100 visit range, some being read 2-3 times by each visitor.
Top Posts of Last Six Months
How to Accomplish Anything – It's More Than Putting Your Mind to It – This post chronicles four steps to getting anything done you want to. The first step is the most critical, but along the way you'll encounter milestones you'll need to address as well. Check out this post for a roadmap to get anything done your mind desires.
CrossFit and Cavemen: How Health and Fitness Can Skyrocket Your Success – Fitness can make a huge difference in the level of energy you have throughout the day. Among other things, an active lifestyle and healthy diet can help significantly increase your level of effectiveness. Check out this post for my experiment with a Paleo challenge, and the sport of CrossFit.
How Your Next Car Purchase Can Bank You Six Figures – Pulled from personal experience with a car recently purchased, this post shows you how this single purchase made a potential six figure difference in my future financial life. The action-oriented nature of this post irons out a plan for you to be able to do the exact same thing.
Get More Done By Finding Your Productivity Sweet Spot – Everyone has a time when they're most effective throughout their day. I tell you how to identify this productivity sweet spot, and use it to maximize your output during this period of time.
Stop Screwing Around and Just Ship It – A lesson from effectiveness guru Seth Godin, I expand a bit on Seth's "Ship It" concept, and tell you exactly the best way to ship things in your life.
The Release of Productivity Success Secrets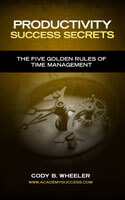 And the biggest milestone for Academy Success was the release of its first legitimate product, Productivity Success Secrets, which is now selling on the Amazon Kindle platform.
This book is a 25,000 word productivity guide book developed for the community to introduce a simplified action-oriented productivity system that anyone can use to rapidly improve their output. This is the first of many training systems that will be produced at Academy Success with future products coming in not just books, but rich, high value digital video productions.
You can check out the Productivity Success Secrets systems here on Amazon. When you're finished, make sure to leave a review 🙂
What Does the Future Hold for Academy Success?
Continuous Content – I'll keep bringing you around one article per week as I have been and will send all of these to you via email as promised. I'll also be ramping up guest posting on some of the partner sites I've been able to build relationships with. This will help add even more highly motivated people to the community we've built, so we can all help each other be more effective.
These are sites such as Pick the Brain, Read Learn Write, and Life Hack who have been so gracious to allow me to get in front of their communities and expand the message effectiveness. I expect many more of these partner sites to come.
Look for the post content to change up a bit to relate more to current events. We may also dive into personal finance a bit more, as many of you have expressed interested in this area – which brings me to my next point!
Personal Finance Success Secrets – The personal finance articles shared so far have been getting a good amount of activity. I've always wanted to write a personal finance book, so it's possible I'll set out to do this soon.
With this book I'll look to continue the "Success Secrets" brand with a personal finance guide which will allow you to simplify and automate your finances. This one will be down the line a bit, as I'd still like to promote Productivity Success Secrets a bit more before setting out to write a new book.
The Academy Success Make a Difference Grant – What I'm actually most excited about is the Academy Success Make a Difference Grant. This will be a grant given to someone who has a great idea to make a positive contribution to the world. You can read more about that at previous link. Keep an eye out for more about that. You might just be the recipient.
Continuing the Life List – I keep my Life List posted on Academy Success because this is what drives me to do the things that I do. It's actually a large reason why I started Academy Success in the first place. I'll continue working on this life list, and will share stories from along the way. Check it out. It might just inspire you to do the same.
If you're a new subscriber, I'd suggest you take a look at some of those posts, as they've been some of the most impactful so far. Also keep an eye out for future posts as we continue to grow the Academy Success community together.

I Want You! (to Send Your Feedback)
As always, I want to bring you the training and education that you want the most, so if you have any ideas for future content, let me know in the comments of this post and I'll do my best to cater to those desires. The more comments I get, the better future content will ultimately be. Don't be shy!
Thanks again for being part of the community and here's the next six months of our success together.