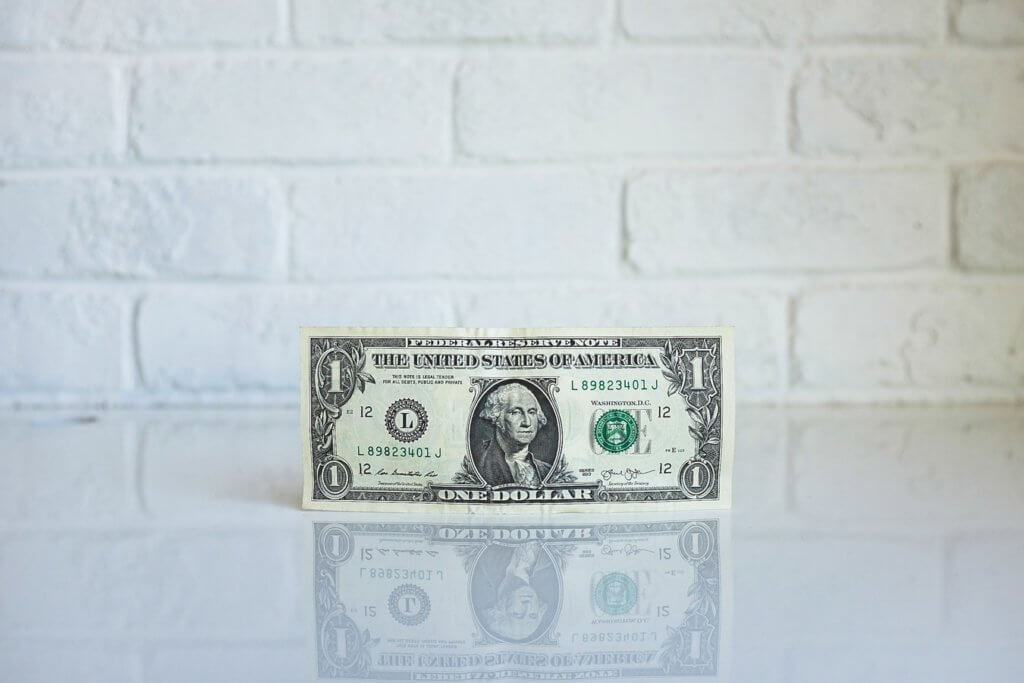 Lately, I've been doing a lot of optimization about how to continue to increase my income vs. expenses gap. This, above all other things, is what produces wealth. Sure, you need to be able to handle that money efficiently after you save it, but if you don't save it in the first place, there is nothing to invest.
Today, I welcome my friend Lucy Wyndham to talk to you about four ways you're probably wasting money in your life. Take it away Lucy!
—
The first step towards mastering your personal finances, living a debt-free life and enjoying economic wealth, is to change the bad habits that are keeping you in a rut. You may be dreaming of launching a startup, have plans of setting money aside for your our your children's education, or hope to expand your business.
To build a healthy nest egg for a future project, there is one thing you must stop doing: spending too much money – something that millions of us seem very adept at doing. But the question remains, how does one actually break the habit of wasting money?
Mistake 1: Wasting Money Spending More than our Budget Permits
Around 38% of all households in American carry some sort of credit card debt. The average household owes $5,7000 and lowest net worth households owe over $10,000 in credit card debt. Interestingly, this type of debt is not mainly a burden of the young. It peaks in the 45-54 age group, who owe an average of $9,096. Debt has steadily risen over the last decade, which is hardly logical considering the high interest rate many of us end up paying.
For instance, an item worth $1,000 paid for with a 20.9% interest credit card, ends up costing us $2,380 if we choose to pay it over several years. Credit cards are one of the biggest money wasters plaguing Americans; try to increase your monthly repayments to lessen the total amount paid, and if you find it hard to control your spending, switch to a debit card.
Editor's Note: Your #1 goal to build wealth should be to create as large of a positive cash flow gap as you can. In other words, the more you can put in the bank every month, and leave it there, the quicker you will reach financial independence. It sounds simple, but a significant number of people literally have no savings at all. If you want to retire someday, it's going to be up to you to change your habits to get to that point.
Mistake 2: Wasting Money on Entertainment and Dining Out
We all love a great meal out, but did you know that in the past few years, the inflation rate of the US economy has settled at 1.4%, while restaurant prices have risen by 2.7%? Reduce the number of times your family dines out, prepare healthy meals at home, and calculate exactly how much you will be saving.
Try to cut back on 'little' luxuries that add up – such as your favorite cup of coffee; invest in a good home coffee machine and start the day with a fantastic, far more reasonably priced brew! Americans should also attempt to cut back on home entertainment. Research shows that we also spend over $100 on cable TV. Have you thought about switching to more affordable streaming services like Netflix or Hulu?
Editor's Note: This is a time to quesiton what is really important to you. Do you really need local channels that much? Do you really need a DVR to record hundreds of hours of shows? These are things that streaming services haven't quite caught up with yet. The question to answer is… can you go without these things to save upwards of $100 a month on overpriced TV? I think you probably can.
Mistake 3: Wasting Money on Gym Memberships We Don't Actually Use
If you are a gym junkie and get your money's worth by working out frequently, by all means, don't deprive yourself of this necessity. However, if on more than one occasion, you have signed up at a gym, attended one or two classes then given up, consider other forms of exercise such as running, cycling or trekking, which won't cost you a cent.
Mistake 4: Wasting Money on Expensive and Unnecessary Phone and Cooling/Heating Costs
We all need our cell phone all year round, air conditioning in the summer and heating in the winter. However, it is important to consider cheaper options for the same services. For instance, when was the last time you spoke to your phone company in search of a cheaper plan? You might be paying for phone insurance or add-ons you do not actually use. The same applies to heating and cooling; automatic programmers will enable you to save energy and cut down on your monthly bill.
Nothing feels more empowering when it comes to personal finances, than being debt-free and watching your savings grow. Ensure you have healthy savings you might want to use for future investments by cutting on credit card costs, unnecessary luxuries and 'necessities' you can live perfectly well without.
Editor's Note: While these are just 4 things, there are a multitude of other areas you're likely wasting money. I recommend taking a look at the largest two first to make the biggest impact, housing and transportation. They may be tougher to change, but if you do it once, they can literally be worth hundreds of thousands, if not millions of dollars in your lifetime.
---
"Lucy Wyndham is a freelance writer and editor. She began her career as a financial advisor helping both people and businesses with their financial needs. After taking a step back to spend more time with her family, she loves to pass on good advice and to take her Labrador, Rosie, on long walks."