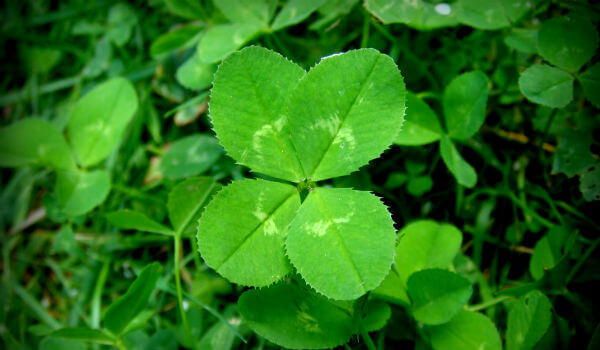 Today, I want to show you what I call the "quadruple threat" of your 401k, and how these four factors can combine to potentially create millions of dollars of wealth.
Now, I know what you might be thinking right now.
"It can't be that big of a deal…?"
I thought the same thing when I first got my 401k. My dad always told me that a good retirement plan was one of the biggest differentiators between employers, and to make sure I found a job that had one.
I didn't think much of it at the time. Retirement just seemed so far off.
But then I started learning how 401k plans work, and the massive advantages to create wealth that would come with them. That's when I started to understand what he was talking about all of those years. That's when the 401k quadruple threat was born in my mind.
And like a nerd at a comic book convention, I started getting really excited.
It was at that point when I had this idea. "Wow. I could be a millionaire!"
"Millionaire" …. ? Wait… Wait… Wait a second… Can you really make "millions" with nothing but a 401k?
No way right? That's what I thought at first too.
But it turns out that the answer is actually a resounding "yes".
(BTW – Did you know that nearly 50% of people who have a 401k don't use them? Just makes you wonder… what's their plan? Don't let this be you.)
Here we go.
1- Your 401k Is A Certified Tax Bomb Shelter
Both types of 401k plans, Traditional and Roth, have a provision built into them that allows you grow your money tax-free (this is similar to IRAs and Roth IRAs, which you can buy into on your own in addition to your 401k, but that's for another day).
Where you would normally pay capital gains tax on your money growth (anywhere from 15 – 20% depending on your income, or $200 of every $1000 you gain), you are exempt from this in a 401k plan.
Ok. Big deal… what does that really mean?
Well, this means your money can grow without you having to worry about a ridiculous tax bill when you go to cash it in because you don't pay tax on it's earnings.
You can also lower your tax liability now at the same time, saving you money now, and later. This is a beautiful thing.
And even better, if you have access to a Roth 401k, you can deposit after tax dollars, which means you pay absolutely $0 in tax when you withdraw your money. The only thing that is taxed in that situation is contributions from your employer, which we'll talk about next.
This tax is why there is a maximum limit on what you can contribute. Because otherwise you could just grow all of your money tax-free.
2- Your 401k Gives You 100% Free Money
Some might call this "employer contributions" but I like to call it Free Money, because that's what it is.
You literally do no extra work for this.
Why would your employer just give you free money? Well… a 401k plan is awesome for employers, because it encourages their employees to save money, and they avoid the need to manage a giant pension fund or some other form of pooled retirement benefit.
Employer contributions are basically their bribe to get you to participate, which works out awesome for you.
For some reason, financial experts like to make this sound really complicated though, using language like "Company XYZ will match 100% of the contributions of the first 5% of the employee salary."
That's not exactly easy to understand, and is a big reason why many people don't take advantage of this HUGE benefit. Complicated language creates a barrier. Don't let that stop you.
What that basically means is that your employer will match up to 5% of your gross salary, as long as you contribute that much as well.
So let's say you make $50,000 before taxes. Well if your employer has a 5% match, guess what?
As long as you contribute at least 5% of your gross salary, you get an extra $2,500 from your employer, for no extra work at all – totaling $5,000 a year.
Now that might not sound like a heck of a lot, but consider getting that $2,500 for 30 years.
Over time, that's an extra $75,000 in your pocket. And that extra $75,000 grows with the rest of your money. Over 30 years, just that tiny little 5% becomes just over $433,000 at a growth rate of 10%.