There are affiliate links throughout this post. If you decide to buy any or all of the products listed, I may get paid a super tiny commission that won't affect your purchase price, which you should be totally cool with, because this behemoth is 5,300 words and took me like two weeks to write. Rest assured I never recommend anything that I haven't either used myself, or have done A LOT of research on. So enjoy. 🙂
"Fuck cable. Who needs 200 channels… with lousy customer service… at $100 a month… when you only watch 4 of them?! It's time to cut the cord for good!"
But there's a problem with that noble declaration, which I'm sure you've muttered in your own way as well.
I'm a big sports fan.
Colts Football in the Fall. Kentucky Basketball in the Winter. Golf and the occasional baseball game in the Spring and Summer. It's an enjoyable part of my downtime.
While I can live without watching the last two, I don't like to, and living in Louisville, Kentucky (emphasis on the Kentucky), the ability to watch football and basketball are a must-have in my household.
Thankfully, I'm also an admitted nerd. You'll find out in a minute why that's so important to this article. 🙂
Until now, I've been experimenting with cable cutting by using DirectTV or Dish Network's pause feature (depending on the year) to minimize my TV bill in the spring and summer months.
They basically let you cancel without actually cancelling, for a period of 6 months, something that most cable companies won't allow. It's a $5 a month pause fee, which is very reasonable.
The cost-savings is nice (any time you can cut down a monthly commitment, do it), and a combination of Netflix and Hulu is plenty to keep my wife and I entertained as needed, but that spells trouble for watching live sporting events, which is the argument that keeps most sports fans like myself from taking the plunge permanently.
But recently for me, I decided I had enough of the ever-revolving door of switching TV providers and spending an hour on the phone negotiating rates – and all of that changed as I took the full plunge of a cable cutter.
What I'm about to tell you is going to help you get set up to save $100+ a month in a matter of days. You may need to invest a small bit up front, but the recurring savings will add up to thousands of dollars pretty quickly.
The future of TV is on-demand and streaming over high speed internet, combined with old school free over-the-air channels (until local channels are more available with streaming options).
This does require some up front equipment that you may or may not already have. I had some of this, but had to invest a bit more to get all of this to work optimally, and of course some to just test out all of the stuff I wanted to write about in this post. 🙂
First, Here Is the Minimum Level of Equipment You'll Need
Since we are cutting the cable or satellite box out of the picture, this setup relies on setting up a solid home network coupled with a few different types of streaming devices, and to top it off, a well-placed antenna that will pick up local channels.
Here Are Your Basics:
A Modern Cable Modem
A Modern WiFi Router
A Streaming Device
An Over-the-Air Antenna
With this combination and with the massive variety of streaming apps that are spinning up as I write this post, you're going to be able to watch anything you want at really good quality – yes, even the morning and nightly news, if for some reason you still watch that garbage.
Now… with that said… while some people can handle it, I don't like watching content that buffers, pixelates and cuts in and out from time to time, especially during major sporting events, so this list is going to be geared towards reliability over recommending the cheapest setup possible.
That said, I'll give you some lower end options as well to keep costs down.
I think high speed internet goes without saying, so we won't go much further into that past saying that you'll want to shoot for at least a 20 Mbps connection, however the higher you can get, the better this is going to work for streaming, especially with multiple screens.
My current setup varies between 40 and 50 Mbps, which works very well for streaming. It's not Google Fiber or anything (Louisville is on the future possible site list!), but I rarely have issues.
By the way, you can test your speed in real-time with Netflix's speed test service at Fast.com
To achieve this kind of speed, you'll need a couple of decent pieces of networking equipment.
A Modern Cable Modem
In the past 12 months or so as I write this post, internet service providers have really stepped up their game with the speeds they can offer to consumers. Because of this, cable modems that may have worked well for speeds in the 1-10 mbps range are now becoming obsolete.
To achieve the higher speeds that are now being offered, you'll need something that is designed to bond several channels together to increase your speeds.
You can lease one of these from your cable company if you'd like, but if you just go ahead and buy one, it'll pay for itself in a matter of months.
I've had great experiences with TP Link devices, so I'm going to recommend both their mid-tier and higher-tier modems, the second of which I have.
The first one will work perfectly for today's upgraded speeds, but personally, I like to try to be future proof when upgrading technology, so for another $30, I just grabbed the higher tiered 7620 version. There are even higher tiered versions than this, but the 7620 will likely last for the next 10 years.
Note: Make sure you check with your cable provider to make sure you're getting the right one. Just google the name of your ISP and "recommended cable modem."
Common Question: A common question people usually ask here is if getting a combination Modem and WiFi Router will work. The answer is yes, a combo will work just fine and it can be cheaper. Personally, I just prefer to keep these devices separate because one technology may need to be upgraded sooner than the other. For example, I upgraded my router years ago to create a wider home network, while I just recently upgraded my modem. The cost isn't terribly different either way.
A Modern WiFi Router
That old ugly blueish purple Linksys you bought 10 years ago might still work, but you're not getting the performance you could from it, or the range in your household.
You can get by with an entry-level router if you'd like, but if you want your cable cutting endeavor to work well, you'll want to invest in something worthwhile.
Again, I'm big on TP Link gear, so I picked up the TP Link Archer C7, which is about half the cost of more popular routers like the Netgear Nighthawk AC1900. It also actually has far better reviews and performance. It's a great bargain and I've had wonderful performance.
You could also go with the C5, which is a bit cheaper without sacrificing much performance. It just has less total bandwidth, which won't matter in most cases unless you have a large household.
Either will work very well for streaming. Go with the C7 if you've got more than two devices streaming at a time.
A Video Streaming Device
There are probably a dozen different types of video streaming devices available today. It's hard to really recommend a single one, because they all have ups and downs, so I'm just going to go through a few of the more popular ones and let you choose based on the pros and cons.
These are the lower priced options that work well. At a basic level, you really only need one of these to get started, but if you want to view multiple types of content, there's no one-size-fits-all just yet. I'm a media nerd and have 4 TVs in my house, so I just sprinkle these throughout each room.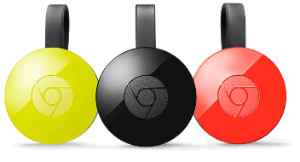 Google Chromecast – The Chromecast has a ton of compatible apps including Netflix, Hulu, HBO Now, Youtube, Spotify, Pandora, Watch ESPN, Playstation Vue, Sling TV, NBA TV, and of course casting browser tabs.
The downside is that you need an Android or iOS tablet, phone, or another device like a PC or Mac running Chrome to use a Chromecast. It's also a little bit clunky to rewind, fast forward, etc. based on the app you're using.
Either way, it's a very good way to get started at only $35 if you already have one of the above mentioned devices.
TIP: By the way, Google also has a lesser known device called Chromecast Audio that uses the same concept as Chromecast, which can turn any stereo with a 3.5mm or RCA input into a WiFi enabled device on your home network. You can even network several of them together to create a fully synchronized audio network throughout your home. Pretty cool!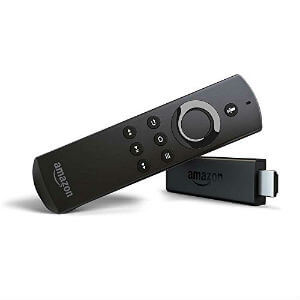 Amazon Fire Stick – I had my doubts about the Fire Stick because of my experience with the Roku stick (crappy), but it's actually pretty awesome. As long as you follow the instructions to set it up with the best connection possible, it streams extremely well over WiFi.
It also has a wide variety of different apps and offers very easy access to Amazon's growing content network.
At $40, the bang-for-the-buck this little guy offers is amazing.
The big advantages for sports fans of this device is that it supports the Playstation Vue service, as well as SlingTV, both of which offer streaming access to sports networks like ESPN and TNT. This is vital for live sports that are not on local channels.
TIP: DO NOT get the Roku Streaming Stick. The idea is nice, but it just doesn't work very well. It cuts out constantly and has a very clunky UI. It just doesn't have the hardware to support what it tries to do. I bought one and used it for two days, then returned it because it was so aggravating.
—
For now, those are the low cost options as far as third-party devices that offer streaming support. Of course many Smart TVs come with connected apps as well, but of course TVs are much more expensive to upgrade than a small third-party device.
We'll talk about some more streaming devices that will offer more horsepower in the optional section a bit later.
An Over-the-Air Antenna
The last piece of any basic setup is a simple over-the-air antenna. As long as you're relatively close to a major city (50 miles), you can pick up essentially all of the major networks over the air. This will allow you to get major sporting events that are on network TV stations like ABC, CBS, Fox, NBC, etc.
The trick with these is to initially set them up in a position where you're going to get the most direct line of sight to the direction of the signal, and then just plug them directly into your TV. It may take some tweaking to accomplish, but it'll be worth it to cut a major recurring cost from your monthly bill.
These are cheap enough to where if you have multiple TVs, you can just buy a few of them rather than rigging up a full home solution (some people connect a high-end one to their incoming coax lines to their homes).
Personally, I have a couple of the low cost slim versions and they work pretty well. They also let you locate your TV wherever you wish because you're not relying on cable outlets in your house.
If you're further away from a large city than about 20 miles, go ahead and opt for the mid or high end versions. I've found the 35 mile one to work pretty well, but I'm only about 20 miles out from the local stations.
Note: These won't work underground, but I'll help you with that in a bit. Also, don't buy the cheapest one unless you're just a few miles outside of the city.
If you get the four basic items listed in this section, you'll have all of the equipment necessary to safely cancel your cable and still have the capability to watch local channels and live sports.
I'll show you what apps you'll need for live sports in a bit, but for now, here's the list again.
A Modern Cable Modem
A Modern WiFi Router
A Streaming Device
An Over-the-Air Antenna
What You'll Probably Also Want (A Highly Cost-Effective and Reliable Wired Network)
While WiFi is great for portability, it's not always 100% reliable when it comes to streaming content, especially content that isn't well compressed, like most live sports.
Also, if you have multiple WiFi devices running at a time on one network trying to stream things, it can bog down quickly, and also be prone to interference.
Because of this, it really helps this setup to create a wired network to your devices that allow it, although I do recommend testing a WiFi setup first. You may not need wired at all.
Now you might be thinking, "but I can't create a wired network without busting through my walls and running a shitload of ethernet cords," which is exactly what I thought at first as well.
But then a friend introduced me to what is known as Powerline Ethernet, which is a technology that allows you to use the copper wiring in your home to create a wired network.
Copper is an excellent conductor and can transfer data at extremely high speeds. Since all homes are built with copper wiring to run the electricity, this product makes perfect sense.
All you need is a kit to plug in to your router to get started, and an adapter to plug into any outlet in your home to make the other end of the connection. Then you have an instant Ethernet port that works over the copper in your home.
The first two items in this list will get you started, with the next few being great additions to increase the size of your network.
Pick what you need for your specific situation. For a little over $100, you can create a completely stable (and fast) wired network to plug in your streaming devices.
Now, the Wired Streaming Devices
To go with your new shiny wired network that you just created, the next step up is using it to run more powerful and reliable wired streaming devices.
All of the devices below allow you to connect a standard ethernet cable to get a much more reliable and constant connection for your streaming content.
Going wired isn't a necessity for cable cutting, but it definitely helps give you a higher quality experience that doesn't suffer from the limitations of WiFi.
I do recommend taking this step, but with that said, these devices are more expensive than the Fire Stick and Chromecast that will get you started, so make sure you're going to stick with this type of setup before investing in them.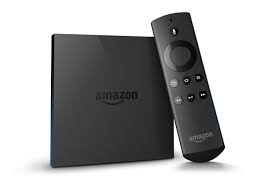 Amazon Fire TV – The Fire TV is actually pretty awesome, and will probably only improve over time.
Amazon is investing heavily in content and this little thing powers access to quite a bit of it.
It's got very widespread app support and performs extremely well. It stacks up very well with the Roku devices already mentioned.
It also supports Sling TV and Sony's Playstation Vue, both of which allow you to watch live sports through content networks like ESPN.
Amazon is doing huge things in this space. It's safe to say the future is pretty bright with this device.
Roku 3 or Roku 4 – The Roku 3 is the first Roku device that isn't clunky to navigate, and has the hardware capability to handle 720p and 1080p video very well.
I use this for Netflix and HBO now, as well as it's pretty solid media server options and USB support.
You can still get the Roku 3 as I write this post, but it'll likely be out of date in about 18 months.
You may want to consider the Roku 4, which is a bit more expensive, but will have a lot more longevity with the newer tech coming down the line, including support for upcoming 4k video content that is already being produced.
Sling TV is also supported on the Roku, allowing you to watch live sports on major cable networks as well.
You can also get NFL Sunday Ticket on Roku devices, which is awesome for football season and a must for some.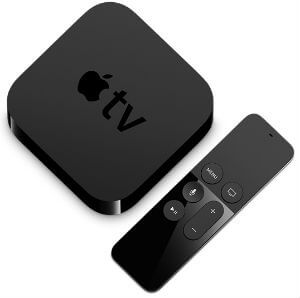 Apple TV – An Apple TV is the only way you can access iTunes content on your TV.
I'm not a huge iTunes fan, but I know a lot of people are, so it's worth listing here.
It does have a wired connection and almost needs it. It's wireless connection is pretty sub-par.
It's also got a lot of support for apps, and AirPlay is very nice from time to time for screen sharing.
Of course if you're not an Apple user, it loses a lot of luster, but it does support several of the major networks streaming services, which is something you won't find on a lot of other devices.
As I write this, for some reason there is no SlingTV app on the AppleTV, possibly because of it's competition with iTunes content, however you can simply use Airplay if you have another Apple device that does support it.
Pretty annoying IMO, but it's an option.
Playstation 4 – Sony's Playstation 4 is as much a content streaming device as it is a gaming device.
It has incredible graphics processing power and of course also has wired streaming support.
It has all of the top streaming apps that you'll want, plays Blu-Rays (if you're still stuck in Blu-Ray land), and isn't going to be out of style anytime soon. Sony's PS3 platform is still relevant nearly 10 years after it's creation.
One of the main reasons a PS4 is a great option for streaming is because it offers the best setup for Sony's Playstation Vue live TV streaming service.
I'll explain more about this below, but it's by far the best way to access it, as the PS4 hardware is a graphics processing and connectivity powerhouse.
If you're a gamer as well as a media enthusiast like me, it's hard to go wrong with a PS4.
It has a ton of app support, including NFL Sunday Ticket, however one small annoyance is that it doesn't have access to WatchESPN, however this is a moot point if you have SlingTV or Playstation Vue because you can access ESPN through those anyway.
Plus, WatchESPN requires a login to work now anyway, so you'll need at least one of those to use it.
Below I'll show you a way to access over-the-air channels on a PS4, which I haven't found any other way to do yet without an Xbox One (which I do not have).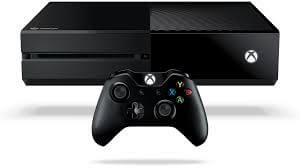 Xbox One – The XBox One is another great option for media streaming, boasting many of the same capabilities as the PS4.
Of course you can't access Playstation Vue since this is a directly competing console, but you can access SlingTV, which works very well also.
I don't have an XBox, so I can't recommend it personally, but if you do want to go this route, I've read in several places it's an extremely viable option.
One cool advantage of an XBox One is that it has a digital TV tuner accessory available for it, which allows you to hook up an antenna to your XBox One giving you some DVR-like capabilities and also allowing it to serve as a tuner for a home theater projector setup.
Unnecessary But Awesome Accessories
Silicon Dust Home Run Connect (Antenna Broadcasting) – This thing is just awesome.
I have a 12 foot home theater screen with a projector in my basement (not as expensive as it sounds by the way – most of the cost was the furniture).
I mostly watch movies or sports on this and usually don't have issues accessing the content I want, but in the case that a sporting event is on network TV (like the Final Four, NFL games, or golf), cable cutting doesn't work out very well because there is no RF input for an over-the-air antenna on most projectors since they lack digital tuner support.
It took me some digging, but I found this little device which allows you to hook up an over-the-air antenna to it, and then broadcast it through your home network through your router.
I have one of these hooked into my wired network. Then I just use the Media Player app on my PS4 to access the channels. It works incredibly well.
I haven't found a way to do this without a PS4 yet, but there is probably a way. I'll update this post if I find out how. Comment if you know how to do this using a device other than a PS4.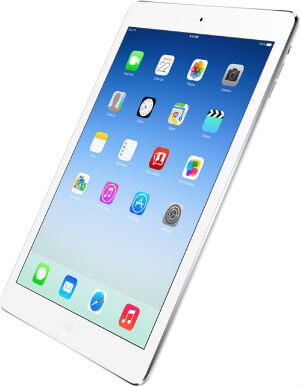 iPad Air (WiFi Version) – These used to be stupid expensive, but they're actually pretty reasonable now. You can pick up an iPad Air for a couple hundred bucks and add a lot of high end functionality to your setup.
I'm always pretty blown away when I cast something to my Chromecast from my iPhone or iPad, run it for 2 hours, and the battery only moves about 3%, which I routinely do with HBO Now and Game of Thrones (no spoilers please!).
With the essentially ubiquitous app support that the iPad has and growing range of app support that Chromecast has, plus the ability to use AirPlay to mirror any screen to an AppleTV, it makes buying an iPad for your media setup worth considering.
It's also pretty convenient as the portable media consumption device that it was designed to be. 🙂
XBox One Digital TV Tuner – You can use this very simple piece of hardware to run an antenna straight to your XBox One.
It hooks into the USB port on your XBox one and you simply connect a wired antenna to the other end.
With this, it basically turns the disk space on your XBox One into a DVR, and allows you to record, rewind, etc.
I don't currently have an XBox One, so I'm pretty jealous of this because I don't know of an equivalent for PS4 yet.
If anyone does, please comment and let me know!
Now for the Streaming Apps You'll Want to Consider
I've talked a lot about streaming apps throughout this post, and they're a pretty core part of content streaming, so I figured they deserved a section of their own.
There are dozens of apps you can use to access content, but for the purposes of this post (live TV, sports, network shows), I want to focus on just a few.
Sports
SlingTV – SlingTV burst onto the scene in 2015 as a streaming provider that would actually allow you to watch live sports through major sports networks like ESPN.
It's grown in popularity, works very well, and has quite a bit of streaming device coverage, however its major drawback is that it only offers single device streaming, which is fucking annoying.
If you want to watch two channels at the same time on different TVs, you're out of luck.
That said, at $20 a month as I write this ($25 if you want the SEC Network as I do), it's very well priced if you're a single screen user.
As far as reliability, something to be said about SlingTV is that you'll probably need a good wired connection and pretty high speed setup to run it well.
The transmission of live content that isn't perfectly optimized for streaming is a technology that is still developing. You can combat that with a solid network.
Playstation Vue – Playstation Vue is your other current option for live sport networks such as ESPN.
Its packages are a bit more expensive ($30 – $35 a month as I write this), but they do offer up to 5 devices to be streaming at once and their UI is quite a bit better than SlingTV.
I tried this out for about a week and it worked pretty well, but you do need a pretty solid Internet connection to use it. You'll definitely want the wired option I showed you above although it can work wirelessly at lower quality.
It works best on a PS4, but also does very well on the Amazon Fire TV and even the Fire Stick.
Sony is also marketing the shit out of this service, so it's safe to say it's going to be a keeper.
—
You'll also find that there are other more niche apps that you can get sports on as well for a small fee.
These are developed by large networks and organizations such as CBS, the NBA, the MLB, the NHL, the NFL, and the MLB. You can bet there are many more of these to come as well, allowing you to create your very own custom sports watching experience.
Note: As I write this, Hulu is developing a more "cable-like" streaming service similar to these two, which promises live channels, and many more of them. With Hulu being part-owned by Disney and Fox, this means the ESPN and Fox Sports networks are most likely a given.
I also wouldn't be surprised to see other major media providers jump on this trend as well. There may be a half a dozen options or more in the next 18 months.
TV Shows and Movies
Netflix – If you live on Earth, I don't have to tell you how awesome Netflix is. IMO, there's no better content value available anywhere. It's a no-brainer to add to your streaming lineup.
Plus, their stock has made me a shitload of money over the last few years, which you may want to consider looking into as well if you're an investor. (NFLX)

Hulu – If you like watching network shows, but don't like being tied down to watching them live, Hulu is a great option. That's really their bread and butter.
They do have some original shows to try to set themselves apart and a decent streaming catalog otherwise, but nothing like anything Netflix or Amazon has. They also now have a commercial-free option that's a little more expensive, but makes the experience SO much better.
Personally I'm not enough of a "keep up with current TV shows" person to need Hulu, but some people may like that aspect of it.
Amazon Prime TV – Along with an Amazon Prime subscription, you also get a bunch of streaming shows. If you're a little lighter on the binge sessions than most, this may be enough for you. There are also many other Prime benefits that are incredibly convenient.
I can definitely see this getting more popular as Amazon adds more content and invests in this service.

HBO Now – When it comes to premium original content, it's tough to compete with the production power of HBO. If you're completely out of the cable picture, you can get their HBO Now service and still be able to watch all of their original shows from beginning to end for a really solid standalone price.
I actually never had an HBO subscription when I had cable because cable was already so expensive, but now that I'm saving that $100 a month, I'm totally fine with paying $15 a month for this.
There is some damn good programming on HBO, plus they offer a 30-day free trial, which is extremely awesome!
Three week Game of Thrones binge anyone?
Vudu – Vudu has a ton of capital behind it, actually being owned by Wal-Mart. When it comes to accessing the newest movies quickly, they're also hard to beat.
Again, I'm more of a "see it in theaters" or "wait until things hit Netflix kind of dude," but with Vudu being a one-time purchase model with no monthly fee required, it's a good option if you just have to see something the day it is available for streaming.
They've also got some cool options for saving your current Blu-Ray / DVD library to your account for a small fee.
Google Play TV and Movies – This is another great option for on-demand movies that you may not be able to find elsewhere. Normally I only use this when I get a promotion, but in any case, it works very well and has a great selection.
—
There are plenty more niche streaming apps and many others popping up every month as television evolves into it's next phase of on demand viewing. Other premium providers like Showtime are also now offering their own streaming services, and some of the major networks and sports leagues are even on board now.

It's going to be a bit of a mess for a few years as the marketplace shuffles and a sustainable and convenient model works to emerge, but it'll be exciting to see where everything lands.
The Short Version
Alright, so that was a lot to read. If you stuck with me and read all the way to here, you're fuckin cool and I owe you a high five. Send me a tweet and I'll give you a shout out – @codybwheeler
If you're a lazyass and you just skimmed to this point because you just want a shopping list – well I can't blame you 🙂 – so here's a nice convenient list of all of the equipment, apps, and services I listed above.
Wireless Networking Equipment
Wired Powerline Ethernet Networking Equipment
Streaming Devices
Antennas and Other Streaming Accessories
Streaming Apps
My Final Ask of You
This guide took months of testing and hundreds of dollars to put together. If you're putting your own setup together, please use the links in this post to make your purchases rather than just googling the devices, and please also give it a share if it helped you out.
Thanks and good luck with your cable cutting!