I've been running Louisville Web Nerds (LWN), my side hustle where I build small business WordPress websites in the Louisville, KY area (although I've worked in other markets as well), for a little over a year now.
If you're not familiar with the concept of a side hustle, I suggest you check out the list over at Budgets Are Sexy, and think about starting one of your own. This can be a great way to express your creativity outside of your day job by following a passion, and also sock away some extra money to put towards whatever you want (some towards your future please!).
In a little over a year, I've been able to help nearly a dozen local businesses with their websites, and pull in around $15,000 for our family in the process. Sure, it's not a ton considering there are costs and taxes to be paid on that, but still, it helps pad the IRAs and college savings and I thoroughly enjoy it as a creative outlet.
(Shameless plug – If you need help with your WordPress website, get in touch over at the LWN website and we'll talk.)
Anyway, moving on to the point of the post, one of LWN's key drivers of business is helping out small business owners who don't have the website building budget for a web agency (several thousand dollars or more), but still need to present themselves well online.
This means that overhead must be kept low and it must be run very efficiently to make sense for customers. However, the business still has to operate like a professional business that it is and produce great results.
With a business like this that is 95% remotely operated, this means that communication, organization, and creativity are huge keys to success, but all of those things CAN BE expensive, if you look in the wrong places.
Since most of these are recurring costs, it made sense for me to spend some time researching low cost, yet highly effective solutions before dropping hundreds or thousands a year on overhead, as many agencies do (and then pass on those costs to customers).
The heart of the business would be a failure if I let costs get out of control, which is why I chose the following apps and services as partners for Louisville Web Nerds.
Seven Low Cost Apps to Run Your Side Business
WaveApps – https://www.waveapps.com/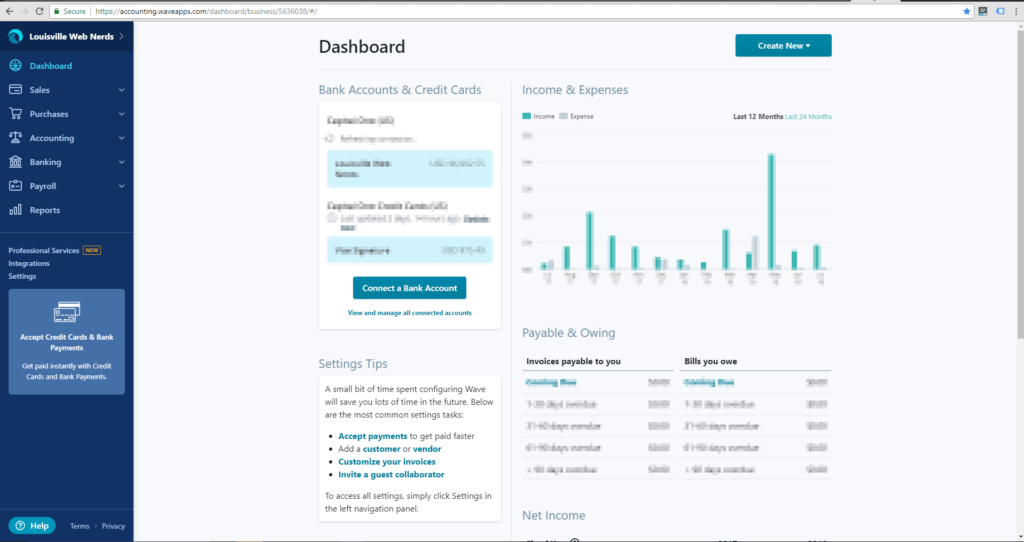 I got a C in accounting in college. Needless to say, I'm not going to be super excited about doing the books each month.
Wave Apps is an awesome free accounting application. It hooks up to all of your accounts and pulls in transactions automatically. All I have to do is load it up once a month and click a few buttons to categorize things correctly, and the software does the rest.
They have paid options for added features such as invoicing, credit card processing, etc, but I haven't needed to use those features yet.
For the small amount of accounting I have to do, this is a great free alternative to the more expensive accounting software out there. And since I hate accounting, the fact that I have to spend less than 15 minutes a month doing this makes this software a huge win.
I literally might not run this business if I had to do all of the accounting by hand.
Google Meet (Hangouts) – https://meet.google.com
What used to be Google Hangouts, which was pretty cool at the time, but progressed to suck, is now Google Meet, and awesome again.
A lot of people don't know this highly underrated video chat and screen sharing application comes with a $5 a month subscription to Google Apps. I use it to communicate remotely with clients that are either out of the Louisville area, or when I just do not want to travel, which is pretty much always.
This application by itself would be completely with $5 a month, but also includes access to a ton of other incredibly powerful applications from Google.
Give it a shot if you haven't tried it. It's worth paying for it for a few months just to try it out.
Evernote – https://evernote.com/
Evernote is what I use to store all of my business processes and client note files. I could probably use Google Docs just the same, but I like the interface of Evernote and like that it's really simple to use on my phone. They're getting a little less friendly with keeping it free, but as long as you have two or less devices synced, you're good.
I also like the offline functionality for when I want to disconnect but still view my notes, like when traveling, etc. This one is a must for organization.
Google Drawings – https://docs.google.com/drawings/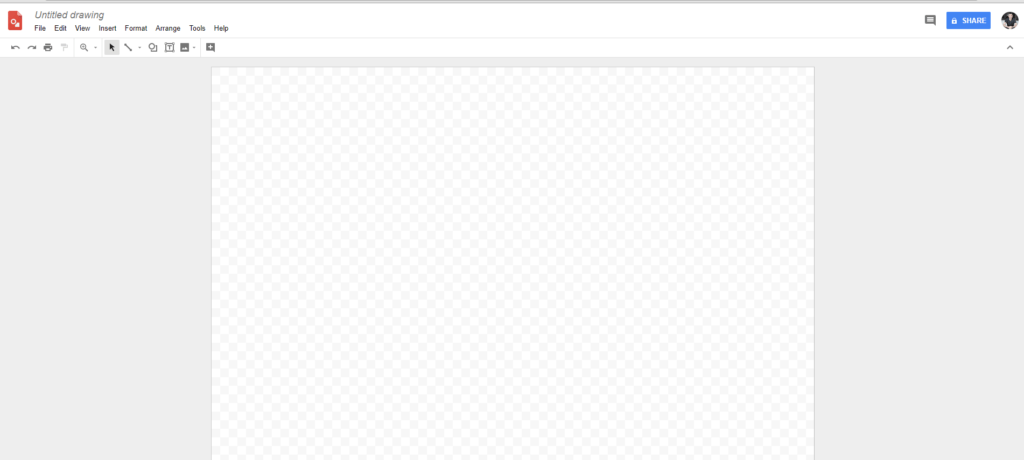 This is another application that you get in a $5 a month subscription to Google Apps. I use this one for simple mockups, or simple hierachy diagrams for new website builds. It's great to communicate visually without having to pay an arm and a leg for PowerPoint, Vizio, or another diagramming application.
Pixlr Editor – https://pixlr.com/editor/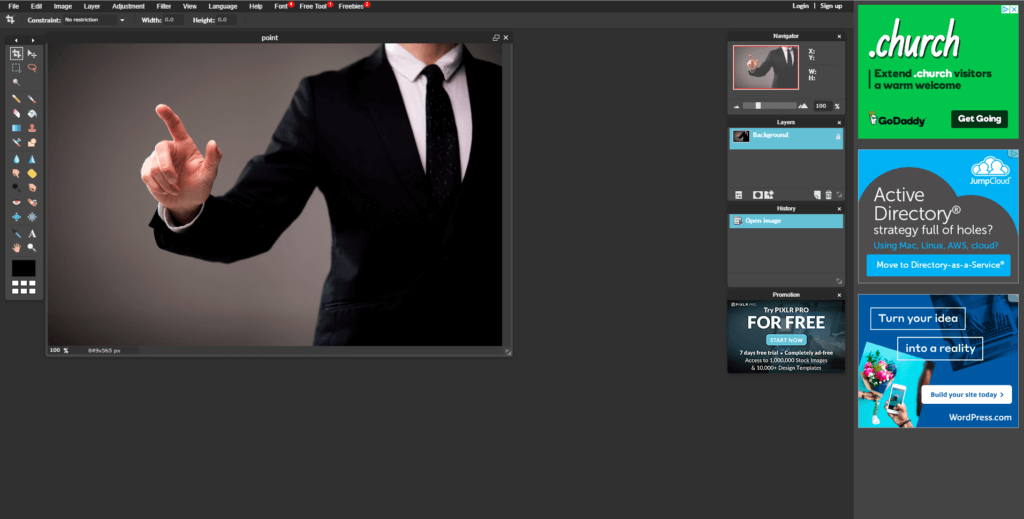 Pixlr Editor is a free alternative to Photoshop. No, it's not nearly as powerful, but most of the work I do with images is pretty simple. Pixlr makes things like image resizing, contrast and brightness adjustments, cropping, etc, really easy and quick.
You do have to deal with some ads, but they're not over the top and intrusive. They're not bad for how powerful this tool is.
Pixlr won't do everything, but if I need anything major I usually just hit up Fiverr and outsource those things anyway. It's a far better use of my time.
Stripe – https://stripe.com/
Stripe is a rapidly growing credit card payment processor. I use this for auto-billing of clients who are on one of monthly support plans.
Stripe is very powerful and easy to use. It also integrates with WordPress very easily, so I can accept payments on my website securely without having to take payments over the phone. It's very convenient for both parties.
This software also has a lot of automation features, such as updating cards, recurring payments, automatic receipts, failure notices, etc.
One of the last things I wanted to do with this business is send and receive paper invoices and checks every month, and /or track down people who haven't paid. Stripe makes it easy so I don't ever have to worry about any of that.
PayPal – https://www.paypal.com/us/home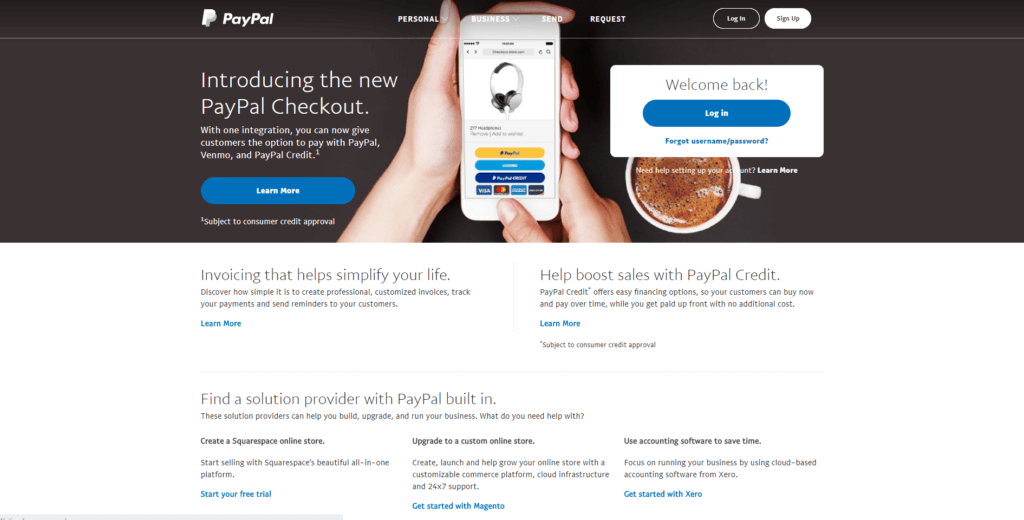 I use PayPal in a similar manner to Stripe, for automated payments. I also use it for simple invoicing for one-time projects, since their invoicing features are included for free. There is also a small advertising wing of this business that is about 10% of it's monthly revenue where I accept one-time payments through PayPal.
All About Efficiency, Automation, and Productivity
The key theme here is being as efficient as possible without sacrificing time and productivity. That way I can keep costs low for clients and time invested low for myself. A lot of principles I learned while writing for Academy Success came into play as I have been building this business as well.
For you web nerds out there who might be reading, there are a dozen other far more web-oriented tools that I use to operate this business, mostly on the tech side of things. You can read about some of those here if you'd like, although there are more even beyond those. Feel free to get in touch with me if you want to know more as well.