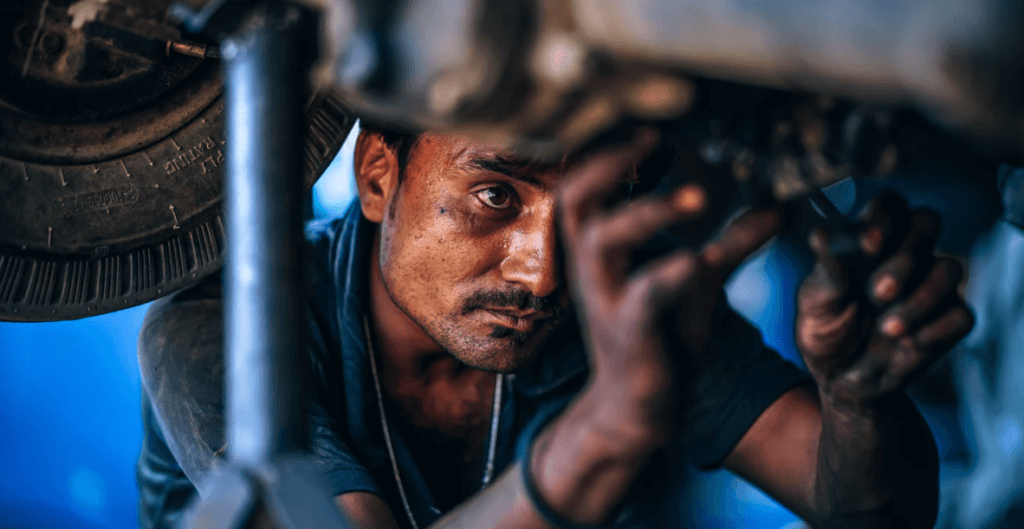 What if you needed $1000 tomorrow to pay for an emergency, such as a household applicance breakdown, a vehicle issue, or something else you may be unprepared for?
It's estimated that 57 million Americans have zero emergency savings, and rely on credit cards to pay for unexpected situations. This results in hundreds and even thousands of dollars of extra interest payments, and even worse, creates very poor money management habits.
Today I welcome my friend James Paul from Basic Finance Care to hook you up with 24 simple tips to start your own emergency fund. Take it away James!
—
Most Americans find it an uphill battle to muster at least $400 for a financial emergency.
How about a $1000 emergency fund challenge?
Saving up for an emergency fund doesn't always require you to cut down all the pre-loved things. You can prioritize between what is really important to you and how it helps you. Not all the leisure things you do are essential but there will be a few that acts as a stress-buster for you. We share with you 24tricks to help you achieve the $1000 emergency fund.
24 Simple Ways to Save $1000 for Your Emergency Fund
Look for the spare change
Scavenge through the office drawers, change jars, old wallets and purses, jacket pockets or jeans pockets. Collect all the change you found and see what it amounts to.
Redeem credit points for a cash reward
Credit points would be great for a vacation or dream home but cash is always better. So, take the cash and put it in your savings.
Have you received any gift cards lately? Stock them up and use it in bulk to buy any necessary stuff.
Look for customer loyalty reward programs wherever possible
Check with your gas stations or drug store, they might have such programs. Grab it before it expires.
Share your equipment and cut the cost
Check if your friend needs to use a printer or any equipment you own (maybe a lawnmower), you can split the cost for the same.
If you have old gadgets just lying in your drawer, it's better to extract your personal data and sell it yourself or online through Gazelle.
A friend of mine conducts online guitar lessons in his free time. You can barter your skills as well and get paid for it. Do you have a creative side such as painting, writing, tutoring etc.?
Buy new stuffs by trading the outgrown or unwanted ones.
Sell off those unused things
Treasure hunt in your house and grab those unused stuffs. Sell them through eBay or invite for an exhibit.
Share those hefty memberships
Form a group and share your club, gym or other memberships.
Rent your extra space for temporary guests
Register in Airbnb and rent your extra space. If you live in a rented space then get your owner's approval for the same.
Make fruit jams, bake a cake, knit a scarf and gift your loved ones.
Jog in a park, form an exercise group, do yoga or trek around a hill.
Alternative recreational activities
Rather than buying a movie ticket, opt for star gazing, picnic with friends, free movie nights, concerts etc.
Grow some veggies in your garden and consume it fresh.
Buy stuffs in bulk and get it in discounted rates.
Get the benefits of public library
Lend books instead of buying and also you can be a part of free events as well.
Reconsider if you hire any or every service and spend hefty dollars when you can do-it-yourself.
Consider public transport
Try alternate ways to commute around, may be walk or ride a bike or use public transport wherever possible. You can even do a carpool to work.
Be watchful of your utility bills
Review your utility bills and see if you can reduce the usage of water or electricity.
Make your lunch and take it
It's sometimes better to cook and pack your lunch- you save money plus you try a new dish as well.
Scan around your kitchen before you buy what you already had
Don't waste money on things you already have at home. Before you step out to market, check what you already have in your kitchen and then make a list of things to buy.
Contest your real estate taxes
Do you own a property? Then take efforts and seek a reduction in your taxes.
Check for better insurance rates
Do a research and check with your insurance company and its rivals to get the better rate before you go for it?
—
Follow the above shared tips to see how it works for you. Start by following few tips to begin with, gradually you can consider all. And thus you will be prepared for a financial emergency.
James Paul is a financial blogger who write about financial wellness topics and the integration of money matters into life. His personal finance blog help people optimize their finances and tackle money management.