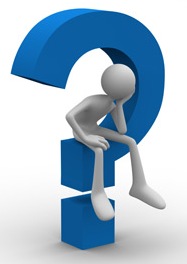 This post was inspired by a comment on Facebook from Lewis Bertolucci, owner of limewedge.net and fellow digital marketer and entrepreneur. The comment identified a very basic, yet very real problem we have in society today – and this isn't just for the younger generations, it's for everyone.
Entitlement.
What do I mean by that?
Well Lewis said it best when he said "People often complain about their situation, displace blame or push it off on their circumstances. If you're complaining or not content with your situation, change it! If you expect others or the world to change for you, you'll be waiting a long time, my friend."
And he hit the nail on the head. The basic message is, your situation is not going to change unless you take some sort of consistent action to make it change.
You won't find a new job without looking or learning new marketable skills
You won't lose 50 pounds without adding activity to your lifestyle
You won't make more money without working harder and smarter
You won't become educated without reading a few books here and there
You've got to take the necessary steps to make personal change happen. But there's a problem. I know. I've been there.
Often times when you wake up and realize you need to make a change, that change seems so huge, so unobtainable, that you end up getting overwhelmed with the thought of it. The magnitude of the change itself (in your mind) scares you away, and you end up reverting back to the way you were.
So here's something that might help you.
How to Make Your Personal Change Attainable
Whenever you do decide to make that personal change – whatever it may be – identify the end goal, then break it down into simple achievable elements that you can easily accomplish.
This will get you over the psychological hurdle of thinking the change you need to make is monumental. By focusing on the small tasks and milestones within, your change becomes much more obtainable. It also becomes much more structured. You'll have a plan to follow and small goals to achieve.
Take weight loss for instance.
This is the mistake most people make. "Ok, I'm going to lose 20 pounds. Go!"
You fail to plan. You fail to set small goals. You fail to outline a structure of HOW you are going to lose 20 pounds before you do it.
Two weeks in, you see little to no results towards that end goal and give it up.
If you had set smaller, more obtainable goals, and broken up your weight loss into manageable tasks and milestones, you wouldn't be sitting on the couch reading this blog post right now – although I do commend you for doing so – You'd be enjoying your life a little bit more because you'd be 20 pounds lighter and feel much better about yourself.
What might those goals and tasks looks like? Well they'll be different for everyone, but here's an example.
How to Lose 20 Pounds
First, the groundwork:
Join a gym
Develop a workout schedule
Outline a smarter nutritional plan
Set small milestones (5 lbs, 10 lbs, 15 lbs, 20 lbs)
Find your internal motivation
Next
Stock your fridge with healthier food
Do your first workout
Recruit moral support
Next
Continue your workout schedule
Continue your improved nutrition
Check your progress
Next
Ramp up your workout schedule
Continue your improved nutrition
Take note of how you feel
Check your progress
Become even more active
Bam! You're done!
Before you know it, you will have hit your end goal of 20 pounds. And you will have done it in a relatively easy, manageable manner.
By simply following the small steps you needed to take to achieve your personal change, your end goal, it removed the doubt from your mind. It allowed you to focus on the steps you needed to take to achieve your goal and it made it very achievable.
You Can Do It Too
The same thing is true for anything you want to achieve.
Break it down into its basic elements, and take consistent action. Your change may not happen right away, but if you're persistent with your actions towards those small achievable tasks, you'll have a much greater chance of achieving your ultimate goal.
Lastly, for anyone looking to make a change and you just don't know where to start, feel free to leave a comment and I'll see what I can do to help.
Good luck!