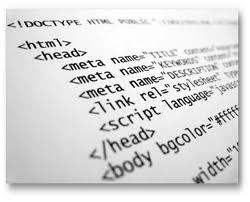 Looking for a great place for your guest post that you don't have to wait a month to be published? You found it!
That said, I do keep a certain content mix and level of quality, so if you would like to post as a guest, please be familiar with the guidelines below, and do your best to follow them. You'll have a much better shot at becoming featured as a guest poster by doing so! Here are the rules. An explanation of each is provided as well.
No Affiliate Links
Know Academy Success
Tell a Story
Entertain and Inform
Make It Easy on Me
Include a Short Bio
No Affiliate Links – I do not accept guest posts that are full of affiliate links. Academy Success is built around true educational content. If you do not own your own website or product, do not bother applying for a guest post spot.
That said, in-article links are not acceptable either unless they link to Academy Success articles specifically, or add large value to the article. If you'd like to link to your product or website to gain exposure, you may certainly do so in your bio. No exceptions.
Know Academy Success – This is pretty easy to do. Just check out each category in the main navigation, read a few articles, and cater your article to the content in at least one of these categories. If you're not an avid reader of the site, it's still ok. Just make sure you fake it well 🙂
Tell a Story – Theory is ok, but I like to try to incorporate real life experiences into content whenever possible. If your idea doesn't tell a story of some sort, it's far less likely to be accepted. Try to incorporate experiences into your ideas whenever possible.
Entertain and Inform – This principle is what the content marketing industry was built around. If you can do these two things within your post, you'll be in good shape. Show some personality. Show that you can invoke emotions with your writing. Share real experiences that showcase your point with a story. I like to keep it light here, but also make sure your post provides some informational value.
Actionable content works best for this community.
Make It Easy on Me – I'll be able to tell if you don't take the time to read my guidelines if you miss this one.
The easiest way for me to publish your post is to receive the raw HTML code for it. Format it using WordPress and send me the HTML code in a .txt file. That way I can just copy, paste, and publish. I will not accept articles in any other way. Use H2 for your sub-headings, and please include any images within your post code as well.
Include a Short Bio – You're sending me good content, so I want to help you out too. Send me a quick couple sentence bio about you and your website and link back to yours. What is it that should make people want to go see your stuff? Send that along with a couple of links and I'll be sure to include it along with your post at the end. It's easiest if you just include this within the post HTML.
How to Submit Your Guest Post
Submit an outline with your idea to cody@academysuccess.com. I'll answer within 24-48 hours. Please don't email me asking what kind of content I need. The best route to go if you don't know is to submit a few headline ideas and we'll go from there.
Follow the guidelines above and create your article if I say 'Yes' to your idea
Send your article to me with a .txt file of the HTML, all images that need to be included
Please also understand that any content you submit becomes the property of Academy Success. I also expect you to stand behind your content and follow up with any comments your article receives.
If all goes well I'll publish your article shortly thereafter. Articles can usually be published within a week.