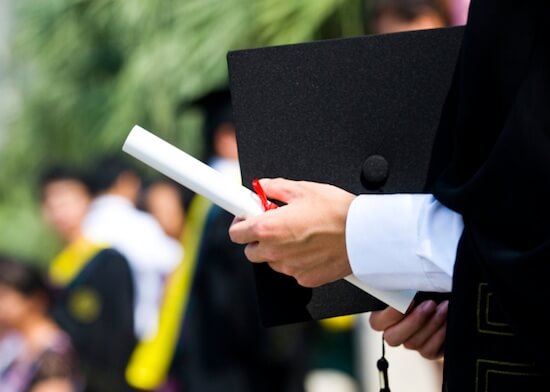 Having earned an MBA myself, and several professional certifications after my academic career, I'm a huge proponent of education. While the college system may not be 100% perfect, there is no doubt that if used correctly, it'll set you up for a far higher earning potential in your lifetime.
Today I welcome John Michaelson, a fellow personal finance writer, to the blog to share a few of his thoughts on the college system. Take it away John!
—-
Many people base their decision on whether to attend college on statistics. It is a fact that statistics tell a unique story, but until you have taken the time to view them, you do not have any idea how helpful they can be. Not only do statistics tell about college student behavior, but also they tell about the future of college graduates and trends. If you are looking for more information about these trends, you should definitely check out college and university statistics. Below, you will discover several of the most surprising facts about college.
College Acceptance Rates
Some high school seniors will apply to a single college, in hopes to get accepted. Luckily, some of those seniors will be successful in getting accepted to their first choice college. According to a study conducted by UCLA, 75 percent of high school students get accepted to their first-choice college. The study also revealed that less than 75 percent of the students who got accepted to their first-choice college could afford to attend.
Working While Attending College
Some college students will choose to work a part-time job, because it provides them with extra cash for living and college expenses. According to students only 2.23 percent of full-time undergrads, 24 years of age or younger, work 20 or more hours a week. This number is surprising, because attending college is far from cheap and this is not to even mention your personal living expenses. Unless you have a wealthy mom and dad, you will probably have to work just to pay your way through college.
College students are opting out of part-time work, because it forces them to organize their schedule, so they have allotted time for working, studying and attending classes.
Annual Income For Undergrads
The reason people attend college is because it allows them to earn a degree that will ensure a decent paying job. Individuals who have grown up in a median-income household will definitely understand the importance of a college degree. Did you know facts provide informational statistics and information about academics and other topics?
According to a previously published study, the annual income for over 47 percent of undergrads is less than $40,000. With such a limited income, families have difficulty saving for their children's college education. However, with scholarships, summer work opportunities, community college and grants can help cover these expenses.
Ivy League Schools
Many undergraduates would love to be accepted and attend an Ivy League school, but for one reason or another this option is just not available. With more than 6,000 accredited institutions of higher learning in the United States, many educational experts believe that too much emphasis is placed on Ivy League colleges. In fact, it is possible to get a quality education at one of the other 6,000 colleges, without spending a fortune.
According to a previous study, only 0.4 percent of undergraduates attend an Ivy League school. Some people will continue to believe that a degree from an Ivy League school is worth more than other colleges. Employers are generally looking for students who have the qualifications and degree to fill empty positions.
—
This post was sponsored by one of our advertisers and does not reflect the views and opinions of Academy Success.